According to a report by Ethereum software company ConsenSys, Non Fungible Tokens (NFTs) currently account for roughly 10% of the global art market sales. This large figure highlights the importance of the digital art market, and encourages both the collection and production of NFTs today. However, buying and selling NFT Art can be daunting, especially when one is unsure of what marketplaces are reliable and how to go about the purchase.
Where do I start?
Where can I go to buy NFT art?
How does the process work?
Where can I sell, and where do I sell?
Luckily, we have compiled a list of platforms where you can buy NFT art, to try to answer some of these questions. (and sell NFT art, if you're interested).
But First, The Basics!
In order to start buying NFT art, there are a few steps you need to take before making any type of transaction, and we will remind you of them throughout this article.
Before you buy NFT art, you need to buy currency, which is usually Ethereum when you want to buy NFT art, but that can vary depending on the platform, so do check before you buy. Applications such as Coinbase can allow you to convert dollars into crypto.
Once you buy the correct currency, you can proceed to send the money to a crypto wallet that you can set up. Make sure the wallet is compatible with the currency you have bought.
You also need to ensure that the amount you bought does not only cover the amount you'd like to spend on NFT art, but the possible gas fees you may have to pay as well. Note that if you plan on selling NFT art, you need to buy some currency as well, as some platforms can allow you to mint for free, but you still have to pay for the gas fees.
Where can I buy NFT Art?
V-Art
---
Recently our platform launched NFT Art Marketplace. There are presented atworks of Snow Yunxue Fu – a New York based international New Media Artist, Curator, and Assistant Arts Professor in the Department of Photography and Imaging at New York University Tisch School of the Arts, and Roman Minin – a contemporary Ukrainian artist who works with monumental art, graphics, photography, objects and installations, experimenting with materials, techniques and light. V-Art works with Ethereum, and offer to use MetaMask cryptocurrency wallet. Now we are working on adding new artists and their pieces to the platform.
OpenSea
---
One of the most popular sites to buy NFT art is Opensea, a platform founded in 2017 in New York. It claims on its website to be the "first and largest marketplace for user-owned digital goods". Once on the site, you can connect to a wallet service of your choice, and your account will be created following that! There are two options to sell (and buy) NFTs on OpenSea. You can either sell an NFT that has a set price, or set up an auction where any buyer can make an offer on the NFT art. You can then find the NFT art you'd like to buy on the marketplace, click on the "buy now" button, review details of the work to ensure that what you are buying is up to your satisfaction, and click check out!
How to make an NFT Art? – find out from our review
Note: confirmation of transaction usually happens on the wallet, where you'd also be able to see the additional gas fees that will be applied, depending on the blockchain choice.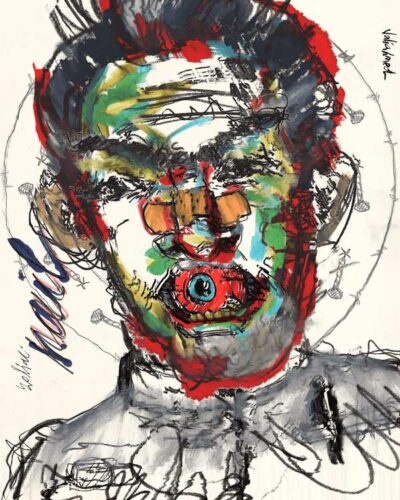 Picture: 'Paul Andrew Starsnake—Paynes' NFT created by Crypto Hobos. Available on OpenSea
SuperRare
---
SuperRare is also a very popular marketplace to buy NFTs. Similar to OpenSea, it is built on Ethereum, however, it focuses on selling single-edition NFTs. It is constructed similarly to a social feed such as Instagram, with a calendar of upcoming exhibitions and an editorial page with profiles and artist statements to improve the user's experience and inform their choice further. Like OpenSea, you can set up an account by connecting it to your ETH wallet address.
How to get into digital art? – find out from our review article
Once you're all set up, you can look through the artist leaderboard and check the prices and popular works, in order to understand what NFT art can be bought. When you see an artist that is of interest to you, you can go to their page where you can filter and sort their works by price or date. The purchase process is also similar to Opensea, where you confirm the transaction in the wallet and buy NFT art that way. Collectors can also now earn a royalty whenever qualifying artwork is resold in the secondary market. This was done in hopes that it would incentivise collectors to buy and resell NFT art on SuperRare.
Mintable
---
Based in Singapore, Mintable is built both on the Ethereum and Ziliqa blockchains, with the site being integrated with, allowing users to set up their wallets quicker. Creators have the opportunity to mint and sell NFTs without paying gas fees, as long as they are short run printable series or traditional transaction based items. Buyers, on the other hand, can then directly buy the NFT art listed or bid on auctions and be notified by email once they have won.
Hic Et Nunc (HEN)
---
The platform was officially launched on March 1st 2021 by Rafael Lima. It is built on the Tezos blockchain, where the cost of minting NFTs with it is much lower than with Ethereum. Tezos users actually refer to their NFTs as being "clean", as the energy usage with Tezos is much lower as well. Indeed, minting on Tezos can be compared to having a Tweet sent on Twitter.
The low price and energy usage has motivated some users to preferring to use the Tezos currency, and therefore buying and selling NFT art at Hic Et Nunc. In order to sell or buy NFT art at HEN, you should ensure that you have set up a Tezos compatible wallet such as Temple, buy Tezos, connect your wallet to the site, and then set up your profile and purchase the works as you wish. You can browse through the explore page or look at works through the galleries page, where you can find multiple collections to choose from.
Nifty Gateway
---
Nifty Gateway is also one of the most popular marketplaces to sell and buy NFT art. In order to start on the site, you need to create an account with your email address, creating a username and password. Your account needs to be verified by linking your phone number to the Nifty account. Once you've linked your account to your wallet, you're ready to buy NFT art. At Nifty, there are three main types of NFT releases: open editions, limited editions and auctions.
Limited releases are usually limited to a certain number of editions, and open editions are not limited by number of supply but by time they are on sale for. If there was an NFT artwork that you really liked but you were not able to purchase it from its release, then it is possible to buy it on the secondary market, provided that you find someone that resold it (and the price will most likely be more expensive than it once was).
KnownOrigin
---
KnownOrigin is also built on the Ethereum blockchain, and it is specifically known to have NFT art that is exceptionally unique and rare. Artists are encouraged to display, promote and sell their work directly to professional collectors. Actually, in order to mint, artists would have to submit an application to sell their NFT art on KnownOrigin.
AI Art: Is Art Exclusively Human? – in detail in our review
Its exclusivity of its works makes itself a more distinguished and refined platform, enabling those who seek works closer to contemporary art and traditional forms of art making find what they need quicker. The process to buy NFT art through this platform is similar to the others, you just need to link your wallet to the site.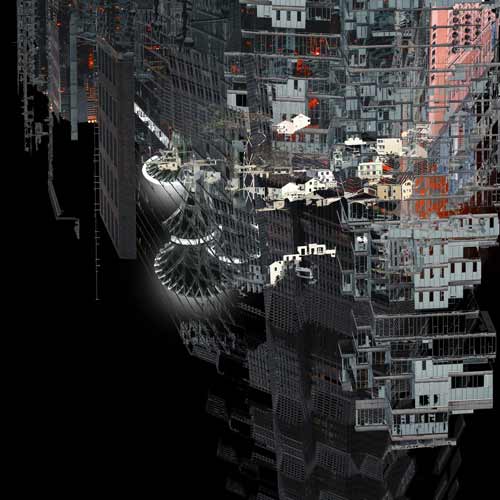 Picture: 'PARALLEL 018' NFT by oonthinice. Available on KnownOrigin.
Binance NFT Marketplace
---
The advantage of buying NFT art on Binance is that it is a 2 in 1 platform. After making a Binance account, you can both buy crypto currency, as well as mint and buy NFT art. Sales usually follow either an auction or fixed price format that can be payable in several currencies, which makes the process to buy NFT art a lot more flexible. When you mint on the platform, you will usually receive a 1% royalty payment from all subsequent trading. It may not be a very popular platform to sell, but the process of buying is definitely easier.
Kalamint
---
Just like Hic Et Nunc, Kalamint is also a platform that is built on the Tezos blockchain. Its advantage is that buying, selling and collecting in the marketplace is much more cost effective and energy efficient. If you are interested in selling at Kalamint, you will also have to apply to become a creator. Furthermore, the process to buy NFT art is similar to the other platforms, as you can buy through auctions or look through the drops. However, Kalamint also has other opportunities such as raffles, so make sure you keep an eye out for such activities you can participate in.
Ephimera
---
Ephimera is a marketplace that exclusively deals with photography, working with galleries and lens based artists around the world. It focuses on being an intersection between traditional fine art and crypto art, as it strives to curate a space for artists, collectors and galleries. Powered by the Ethereum blockchain, you can start the purchase process by looking for a work you like, placing a bid on the work, and once you win, you can buy NFT art and later on either resell it on other marketplaces, or keep it to exhibit online.
Async Art
---
Launched in February 2020, Async Art is known for "programmable art", meaning each digital painting is split into different layers that can be used to change the overall look of the art. The art thus evolves over time, reacts to its owners and becomes personalized in a way. You can purchase both Layers and Masters (meaning an edition art piece that is made of up individual layers).
Once the work is submitted, the Master will continuously update its layers based on the owner's choices of layers. The artists can decide the parameters of their art and how they would like to program it. You can apply to become an artist. For collectors, and potential buyers, you can simply start browsing, connect your wallet to the site, and choose the art that is of interest to you. You can then buy NFT art through the bids available.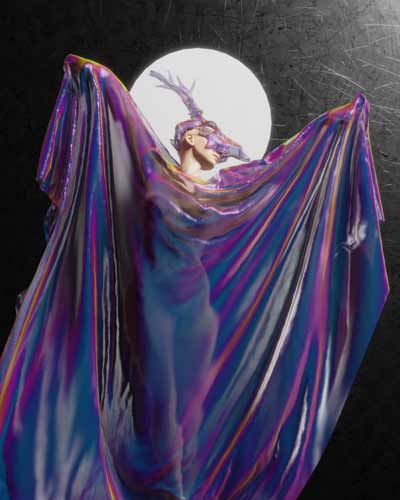 Picture: 'Alive' NFT by Jztye. Available on Async Art
Illust Space
---
Last but not least, Illust Space is another curated marketplace that specifically specializes in augmented reality art. Powered by the Ethereum blockchain, it has 3 (and soon 4) key properties to its space. First, it is a marketplace for buying and selling digital art and AR art.
It also has a map where collectors can place their digital objects to be viewed in reality, it organizes exhibitions and has a news site, and it will soon have a studio allowing artists to mint and publish in AR on their own. It is different from the traditional platforms in the sense that it tries to make itself exist in the real world. To buy NFT art on this platform, you need to log in to start bidding for the works. The highest bidder wins the auction and gets to own the work.
Where can I sell NFT art?
You can sell NFT art on the same platforms where you can buy (check the list above). However, not that on some platforms, as mentioned, will either need an invitation to start or an application to become a creator on that site. Do not forget that you will need a wallet compatible with the site to start, and some crypto in the wallet in order to pay for the gas fees.
Happy minting/shopping!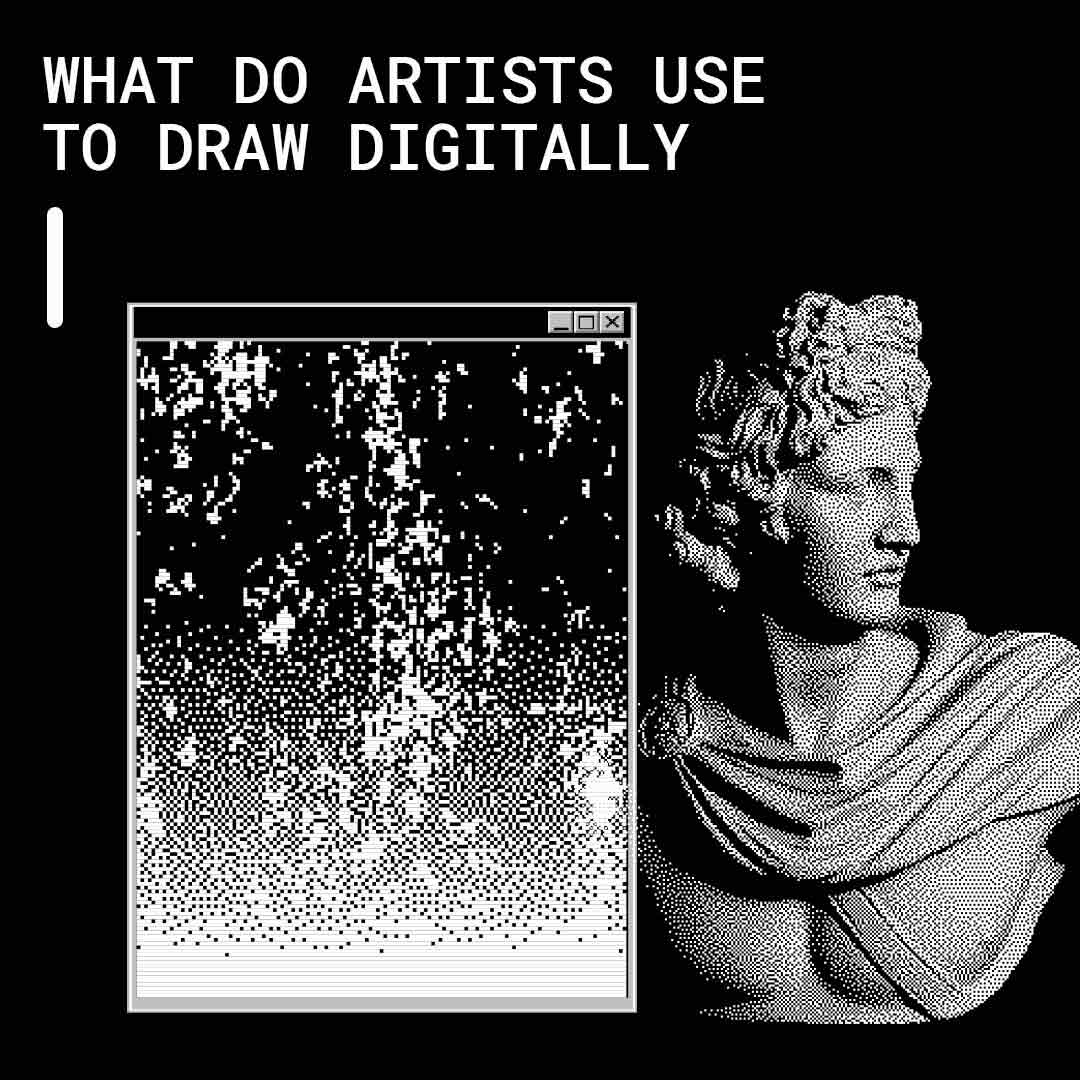 What do artists use to draw digitally
Before we will start our journey in understanding what artists use to draw digitally, we need to understand what is included in understanding digital art and what genres it has. Any product that is placed on your computer or any other gadget is the result of certain operations written in binary code. Accordingly, the art […]
Read More