🚀 We have some very exciting news. V-Art is proud to announce a brand-new initiative and section of our infrastructure – the V-Art Lab, a space for learning, research and networking for anyone interested in digital art!
——🔹——
Digital Art was born in a lab.
The first digital artists were also the first computer scientists pioneering their new field in the 1960s.
It is thus only natural that digital art has retained its position in the technological and cultural avant-garde serving as a conduit of the Art&Science intersection.
V-Art seeks to channel the innovativeness inherent to digital art to make the space approachable for newcomers while retaining its cutting-edge nature.
——🔹——
The Lab, which you will be able to find on our website very soon, will have three main sections:
🚀 Education
🚀 Research
🚀 Community
We will provide more details on the specifics soon but for now you can expect to find in the Lab:
✅ A series of videos with insights from leading art market professionals on digital art where a prominent collectors details acquisition strategies, renowned expert explains the metaverse, international gallery executive discusses digitalization and more;
✅ Articles on how to approach the digital art scene for a newcomer including the basics of creation and collection;
✅ A study into the differences between the perception of value in art amongst key stakeholders such as collectors, artists and experts;
✅ Opportunities to engage with the community including talks, conferences, webinars and podcasts.
——🔹——
As we prepare the Lab for release, consider following us on Instagram and Twitter or leaving your email with us on our website to stay updated on further developments as we have much more up our sleeve!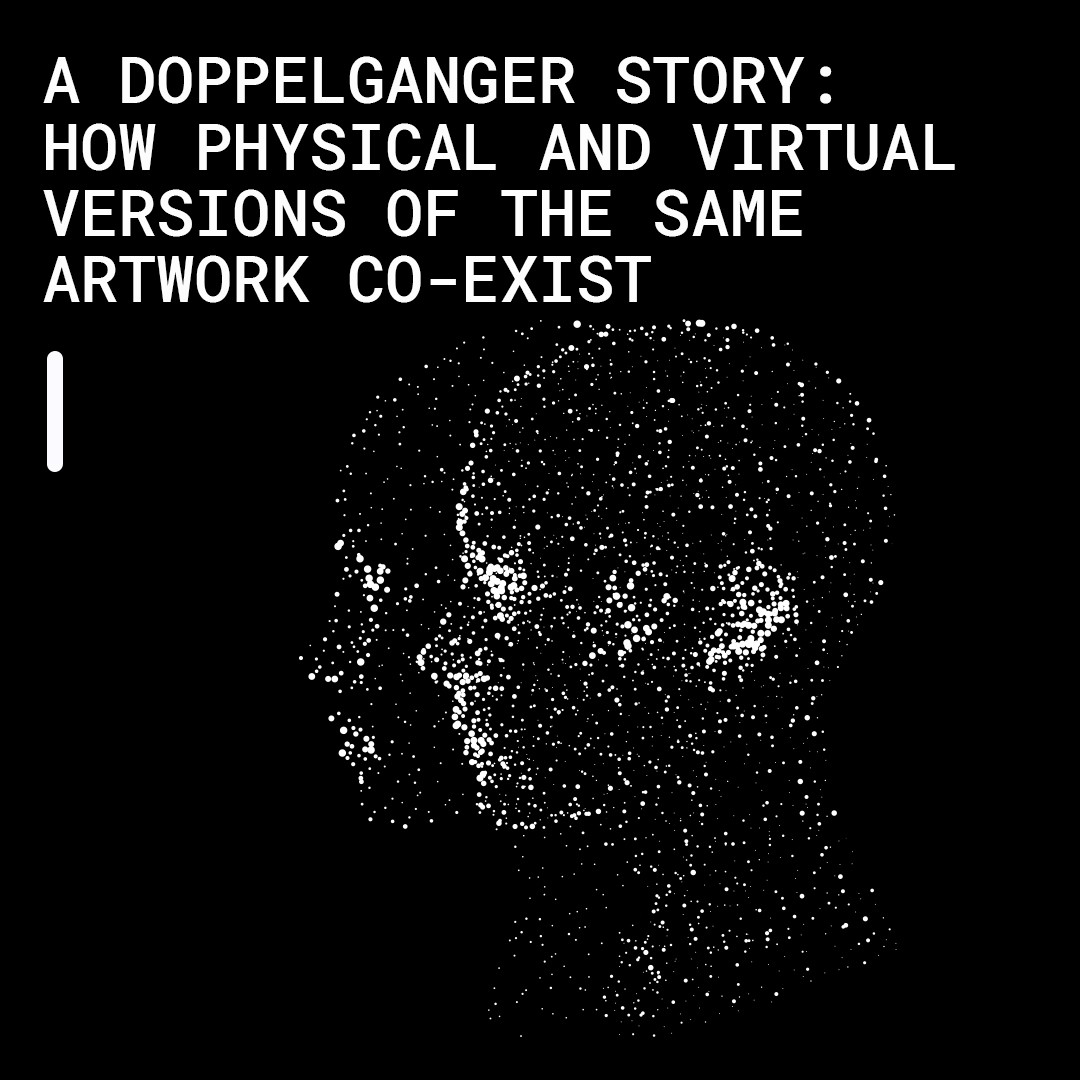 A Doppelganger Story: How Physical and Virtual Versions of the Same Artworks Coexist
The conception of a doppelganger or a paranormal look-alike is an archetype – stories about doubles in some form or another have been a part of mythologies across a variety of cultures. In the Norse tradition, for example, a Varydeger is a spirit that lives out the life of her double in advance and in […]
Read More