This article is part of a series dedicated to the launch of Snow Yunxue Fu's exhibition "Cavern-us" on the V-Art platform. Snow is a New Media Artist, Curator, and Assistant Professor in the Department of Photography and Imaging at New York University Tisch School of the Arts.
In her work, she often reflects on the themes of human essence, corporeality, and its place in space, as well as human influence on the environment. Nowadays, the reflection of these themes in the artworks of contemporary artists is becoming fundamentally important, since the human influence on the environment is increasing, as a consequence of such phenomena like forest fires, technological disasters, and so on. It is also worth paying attention to the fact that with the development of technologies has appeared a new digital space within the framework of human life, where humanity interacts and consumes information on a daily basis. And since at all times art has been an instrument of reflecting on themes that are important for society, nowadays the role of humanity in space is one of the leading topics in the work of contemporary artists. The main theme of this article is fundamental in the work of Snow Yunxue Fu. That's why we asked the artist to describe her general vision of these issues and to reveal the main trends in digital art today.
In this article, you can learn how technologies and digital art help to expand the capabilities of our bodies and enter otherwise inaccessible experiences.
This article is a companion piece to Snow Yunxue Fu's "Cavern Us" exhibition available at the following link. After reading this article, prospective visitors will be better able to understand the issues that the artist raises in her overall oeuvre as well as in the exhibition specifically.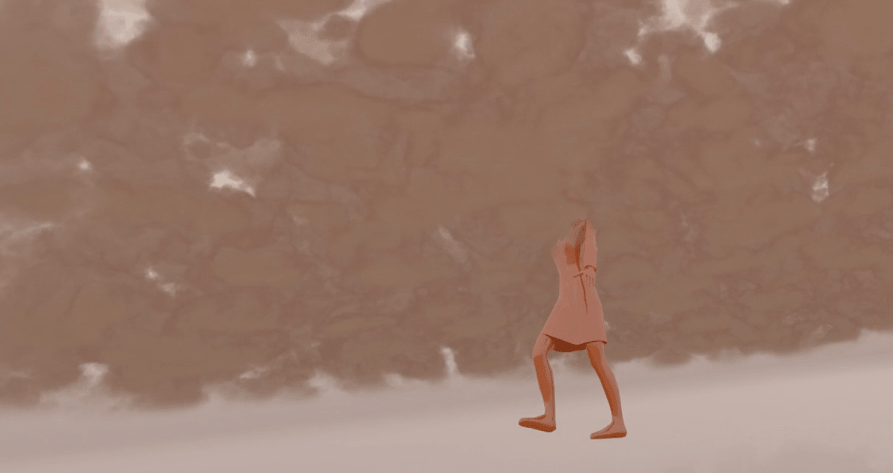 "Balancing Act", Snow Yunxue Fu
Art helps to reflect human life
Art is directly related to human life. Art comes from life. Art is also different from life. Art today is what we take from our everyday life, what we constantly encounter, then ponder and transform. But art is not only reflecting what we see with our eyes. The process of creating an artwork also includes analysis, research, which helps not only reflect but expand the boundaries of our gaze. It can be noted that today art is no longer a specific object. It is a process. A process of reflection that can lead us to an answer and help solve pressing problems. Art penetrates into the sphere of philosophy or into any other sphere that is difficult to understand and allows us to reflect on this and come to some kind of our own conclusion. For example, many artworks by Snow Yunxue Fu relate to places in our reality, visits to which are limited for various reasons. She pushes the boundaries of landscape art, integrating natural ecology and human intervention in the environment. This refers to our limited human experience, both internal and external. Sometimes, our physical capabilities don't allow us to see a lot of things because of our limited gaze. Sometimes external factors don't allow us to see many places in our universe because they are still hidden and we cannot encounter them. Within the framework of art, artists help to expand our reality, to see these hidden places and feel them using digital technologies. Art is a tool for reflecting aspects of human life that are often hidden from our view.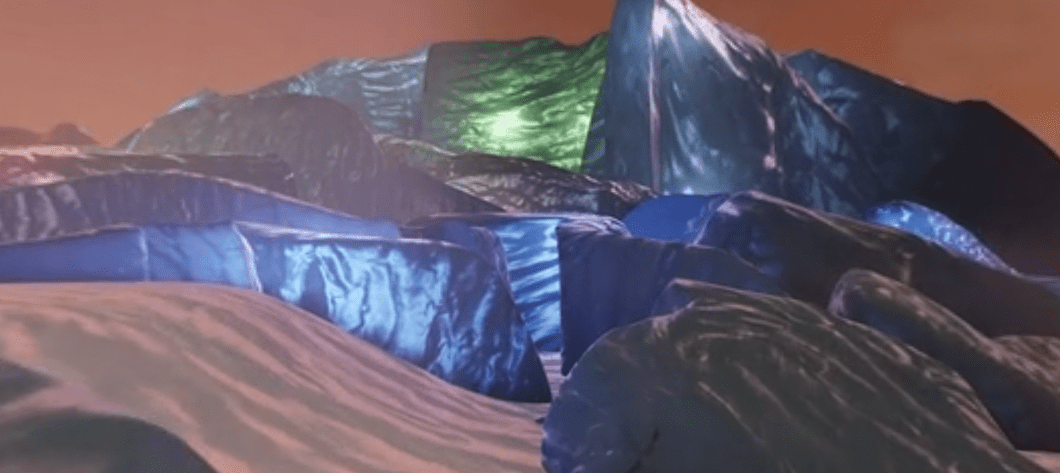 Reflection of the human body in the dimension of digital art
The reflection of the human body changes in the digital space, and not only in terms of its image but also in terms of interaction with objects. Thanks to technologies such as VR and AR, people have to test their bodies in order to collide with artworks. It is a type of activation that mimics the way we experience space in physical life. In a collision with these technologies, a person can be simultaneously in two spaces – digital and physical. Physically, we are still in our living room, but mentally, we find ourselves in another universe, which is wider than the one we are used to imagining. Obviously, 3D visualization is an extension of the human gaze, so that digital technologies help create more, both for the artist and the viewer. This also raises an interesting question of the relationship between the artist's body and digital technologies. They open up more opportunities for reflecting on what the artist sees and how to represent it. Digital technology is a really interesting place for body reflection and it has less to do with body negation. This helps us to reveal more about what we have experienced. Today our perception occurs not only through our eyes and our hearing, Today we also perceive the artworks through interaction with the object.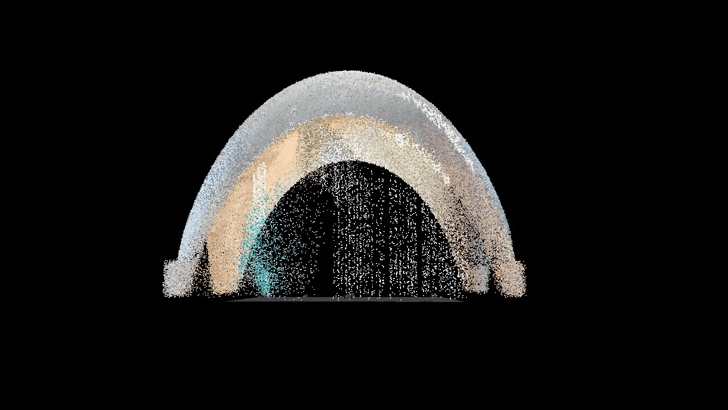 «Planets Dome», Snow Yunxue Fu
New opportunities with digital technologies
Technology affects a lot of what we do. Even the process of consuming cultural outputs is changing. For example, the fact that we can now visit a museum while sitting at home only with the phone in our hand is absolutely incredible. People can physically be in different parts of the world, but at the same time look at one piece of art, if they have access and the equipment to do so. Although we are accustomed to associating new media and digital technologies with the representation of digital art itself, it is possible to say that traditional art benefits even more from digital representation. This expands the boundaries of traditional art consumption. Paintings can turn into projections and give a completely new experience of encountering artworks for people. If earlier the object of art was limited by its size and it was not always convenient for visitors to see it, then thanks to the new technologies, its scale can be increased and spectators can see all the details of artworks wherever they are in the exhibition space. Thus, it's possible to expand not only the physical aspects of artwork but also the experience that it represents.
The impact that space has on digital art
First of all, the impact of space on digital art is that digital artworks can be reflected in the XYZ space thanks to 3D technologies. Also, digital art objects in this space have many ways of reflection. As was noted earlier in this article, this opens up new possibilities for presenting art to an audience. Digital work can be placed on a huge screen on the busiest street in a city and it helps the artist to touch and face different audiences, not just art lovers. Perhaps, an audience far from art will interact with the artwork differently than the artist expects, but this certainly opens up new ways for him or her to contact the viewer.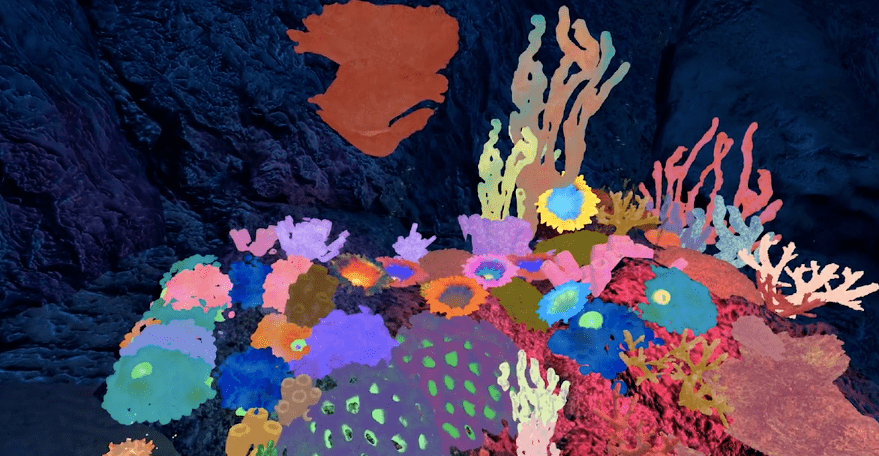 «Trench 1», Snow Yunxue Fu
Relationship between physical and digital space
In the relationship between physical and digital space, an important theme is a concept of liminal. Liminal means a "threshold" or transitional state between two stages of human or society development. We can say that it is something in between. And between physical and digital space in art, there is always a person or a viewer. The two spaces are really intertwined with each other, but it is always felt that the viewer is simultaneously in both dimensions and experiences both spheres. In the body of the spectator, in this relationship, two realities come into contact when the viewer is physically in one space, and mentally completely in another, which can be any place in the metaverse.
Topic "human body in the space" in the artworks of Snow Yunxue Fu
Most of my work reflects this theme. My works represent a landscape that needs to be explored one by one. And only by examining each landscape separately, the viewer can create an overall picture of what I wanted to convey. As an artist, I am very impressed by the idea that by entering the space of a virtual exhibition with my artworks, a viewer can experience in 360 degrees what I wanted to convey. Sublime techno is a very important part of my work and our exploration in virtual luminal space is a revolution in our experience of observing the natural sublime. One of the important themes of my artwork is also environmental problems and human influences in this matter. There is an idea that we all inhabit the same physical reality and sometimes it is very deceptive to think that our actions in one part of our planet will not affect us in any way. Devastating forest fires, ocean pollution, space debris are the consequences of human actions. And no matter how we deny and think that these unreasonable actions will not affect us, this is all just a deception. Any action we take in this world will have a counteraction that affects our human body.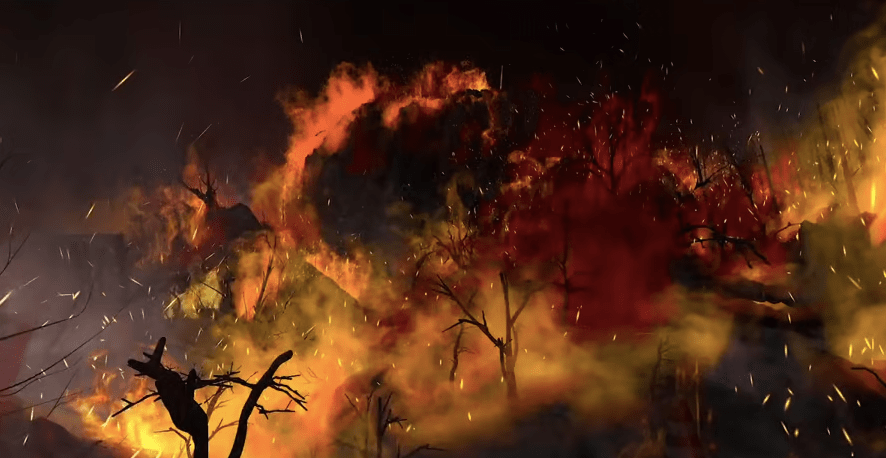 «The Night Flames», Snow Yunxue Fu
Editor: Valeriya Urbanovich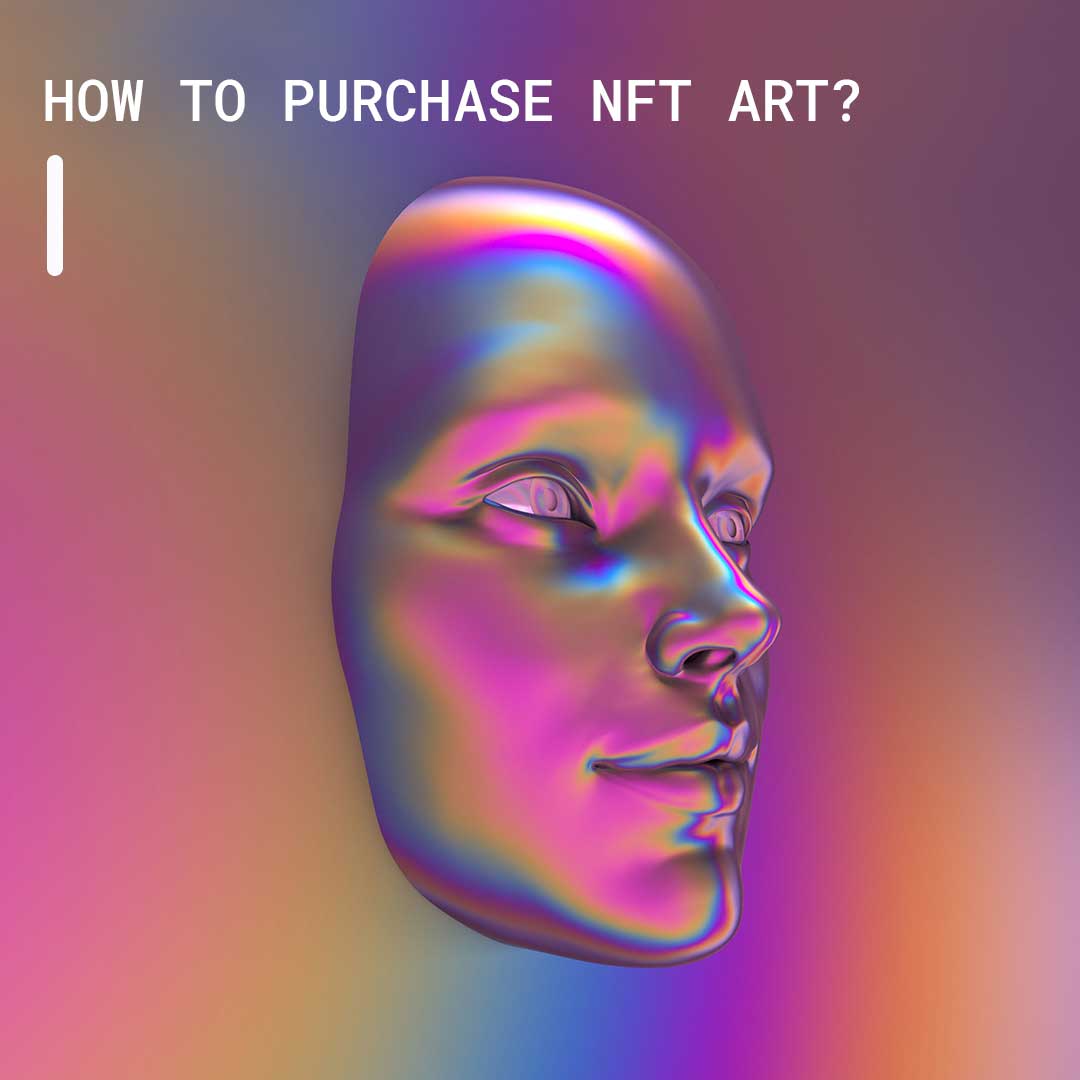 How to Purchase NFT ART in Two Ticks
Back in early 2021, almost no one had heard of them, and today NFTs appear in the headlines of top media outlets and are a popular topic for small talk. However, even those who have read more than one article on non-fungible tokens are unlikely to understand the process of buying and the specifics of […]
Read More