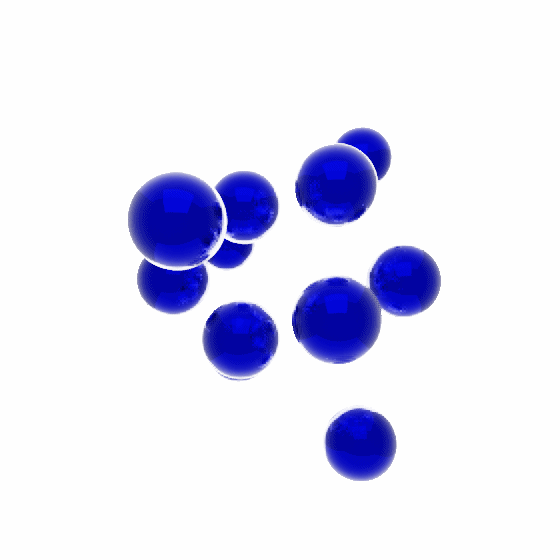 we boost
digital
art
market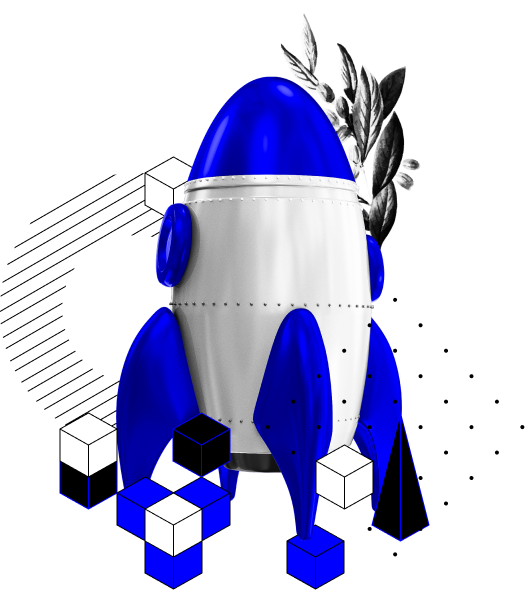 Our story
We launched V-Art with an idea of a transparent and legal infrastructure for digital art in March 2020. With this idea, we inspired contemporary Ukrainian artist Roman Minin, who became co-founder and ambassador of V-Art. We were looking for technical team who would be able to realize our ambitious goals to digitalize the art market for a long time, and finally we found partners who had broad experience in implementing projects in the ArtTech and AR field.
"Aha" moment came to us with changes that happened in the world due to pandemic:
art came over to virtual reality, and the NFT mechanism has made secure ownership of a digital asset possible.
NFT + for digital & digitized art

Index of Value and provenance tracking

Easy-to-demonstrate virtual galleries & "pocket" collections
Platform to exhibit, sell and collect digital art
E-certification & system of licenses

Pre-moderation & IP
protection

Networking & tools for community building
team
Our team combines expertise and background in the field ofart, IP protection, IT and Art Finance.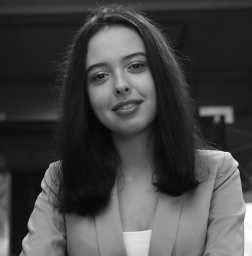 5+ years in creative management. Curator of the Art Business School, Head of Research & Partner in ILTI.
5+ years in creative management. Curator of the Art Business School, implemented together with Olga Simson with the participation of the lecturers from Sotheby's Institute of Art. Coordinator of the Digital Art therapy Studio, Head of Research & Partner in ILTI, former coordinator & Head of Legal for 6 creative projects.
"As a manager & lawyer with rich experience in creative industries, I understand the opportunities of the digital era for artists and art professionals, as well as the challenges that such rapid innovation can bring. As an art lover, I know how important it is to be able to enjoy & experience art anytime, anywhere. V-Art aims to solve these two problems. Our products reevaluate art ownership in the digital age."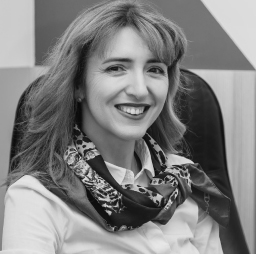 Doctor of Law, with 20+ years of experience in 50+ project in art & creative industries, СЕО & co-founder of ILTI.
Doctor of Law, specializing in IP & Art Law with 20+ years of experience in 50+ project in art & creative industries, СЕО & co-founder of ILTI. Her clients include European gallerists, artists & collectors.
"More than 15 years I dealing in field of intellectual property and creative industries rights. More than 50 projects, startups and businesses behind. We served them in ILTI, which I head, providing various services, starting from conflict resolution, ending with comprehensive support of business processes and the formation of a "turnkey" IP profile. Every day I faced problems of creative people, their ignorance of legal issues, their problems with dealers, promoters, gallery owners and other intermediaries who did not prescribe the framework of cooperation in the contract, did not adhere to oral agreements and created unconscionability for artists.
The development of technologies and digitalization processes have forced to look towards the automation of many processes that would facilitate the artist's work. My ideal is a democratic self-regulated market with the proper rules, where the cooperation of the gallery and the artist is a win-win process of moving towards, not establishing a monopoly on creativity.
After that there were days, weeks and months of teamwork, brainstorming, until the startup V-Art appeared, with already functioning application for virtual exhibitions. The next stage- marketplace built on a combination of unique technologies and legal tools.
Digital art allows to perfectly build a new market model, we see this in the examples of music, photography, e-books. Of course, there are new challenges, even dangers associated with the turnover of digital assets, and their solution and the main focus of the legal expertise."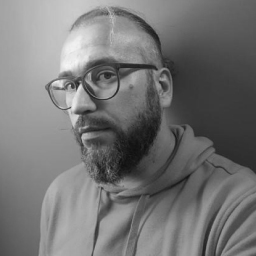 Digital artist, co-founder
Pioneering figure in digital art, participant of international exhibitions, fairs and auctions.
Creative development path not only directed inti self-discovery and elaboration own resources given from birth by nature, but also from theirself to the ethereal space of society. These vectors of development often are diametrically opposed, and it is important to maintain a balance of harmonious symmetry. Often, we choose the path of light resistance and go further in one or another direction. For those creators who have chosen self-understanding, especially with the use of modern tools that expand the possibilities of imagination, such as 3D modeling, work in a virtual reality helmet, will require help with promotion of their creativity in the public sphere.
For me, the creation of V-Art – is a necessary platform for the presentation of intangible creativity. It is good when like-minded or art-minded spectators meet in time, creating community, a symbiosis of opportunities and knowledge for the general harmonious development in space and time.
V-Art is a necessary international community with opportunities for creative development.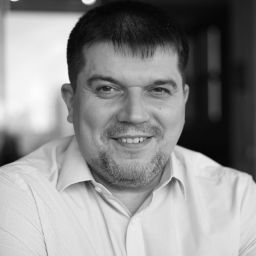 IT expert with 15+ years in managing software and mobile development projects.
IT expert with 15+ years in managing software and mobile development projects, worked as a technical program manager at Ring, Ciklum, Thomas Cook, production director at Tatem Games, PM at GlobalLogic.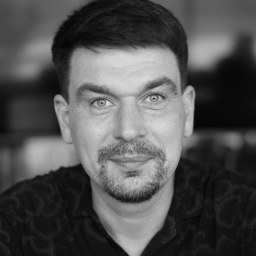 Product manager & co-founder
90+ projects with AR, CEO & co-founder of Yaskravo LLC. 7+ years in management & AR projects.
Why did I become part of the team?
For the first time, I uploaded over 300 artworks to the Simo AR backend in 2016. When you hover the application over a painting, the Wikiart site opens with an artwork description. Since then, I have implemented dozens of projects.
Acquaintance and friendship with Roman Minin.
We've talked a lot about creating a standalone art app. But we didn't have enough (time and power) sources to create and deal with the project.
In 2018, competitors in the AR / VR / XR + art market have become noticeable.
At the end of 2019, I saw the first V-Art publications on Facebook. And at the beginning of 2020, we all met. As a result, a strong team was assembled to implement a strong project.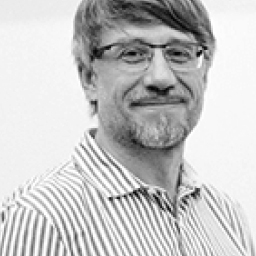 Customer experience advisor
Director at CX Design Agency, former Head of Digital Transformation at Kyivstar.
Memories fade with time, but I remember my first meeting with V-Art perfectly: a session on CusDev, two very energetic founders, a dozen serious questions and the hope that the world can become a better place. World of Art. Digital art.
Then – a great joy when the team became interested in (my) mentoring and business development. There was a feeling, and then an experienced knowledge, that the founders will go through all difficulties on their way, that the idea really creates a valuable disruption – it helps digital artists, galleries, and art clients. And it was incredibly pleasing to touch the theme of beauty as such.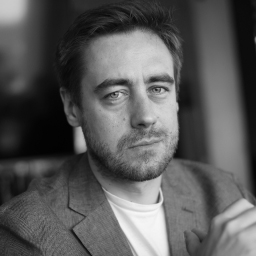 Deloitte Art & Finance consultant, 11+ years in art market analytics, co-founder of Fuelarts accelerator for ArtTech startups.
Usually after a lecture you remember the authors of the most interesting and awkward questions. At my speech in Kharkiv in February 2020, I noted two women, one of whom was taking notes and the other boldly argued with the lecturer. Later I found out that Olga and Anastasiia were co-founders of one project, and during the lecture they simply divided responsibilities. I liked it from the very beginning, because courage, cohesion and delegation are the most important qualities of startupers. That's how I got acquainted with V-Art, and later, when I was invited to the team as an advisor, I didn't hesitate for a minute, realizing that this Ukrainian project deserves to fly into international orbit.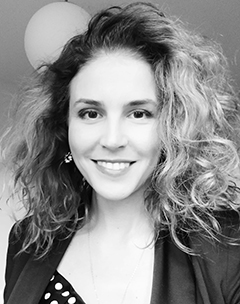 Art Business Strategist & Advisor
CEO of Tatchers' ART Management, 18+ years in the international art business, worked on the Antarctic Biennale & Arte Laguna Prize.
I believe in the limitless potential of digital art and technological methods of its presentation, which is why collaboration with V-Art is so inspiring for me. We create stunning spaces and host the wildest challenges to showcase talented digital artists from all over the world, without boundaries or limits. The world is changing, this is obvious, and it is very important for us to create infrastructure so that the meeting between the artist and the viewer can be as bright and impressive as possible. It is a challenging but interesting process and we are delighted to be at the forefront of it. http://tatchers.art/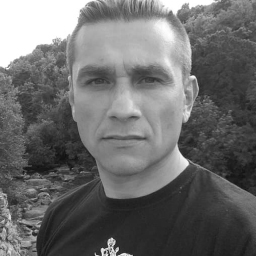 20+ years in graphics, web and product design. Expert in user experience. Specializes in creating complex interface systems.
"Listen, there is an interesting project. About art. There is still no clarity how and what it will be, but there is what you like – a difficult task. Will you take it?" – From these words of Anton Velychko my acquaintance with V-Art began.
Then there was an acquaintance with Anastasia and Olga, who told me about the virtual art space, we discussed aspects of contemporary art and the peculiarities of the existence of the virtual art world. And I "lit up".
I am a designer. Design has long been one of the genres of art and it creates a global artistic context. And while object and industrial design has long been considered a work of art, digital design is just makinig the very first steps on the path of its' recognition.
By creating a virtual environment, solving problems, and solving problems that user faces, I try to create not just a digital product, site, or application, but a virtual museum and art space. And yes – working on V-Art makes me feel more like an artist than an engineer. And suddenly it happens that the art community  recognizes me as its own, it will be the highest award.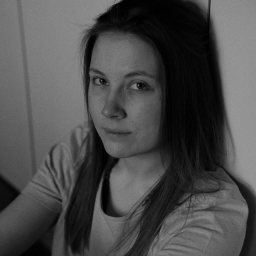 4+ years involved in coordination and organization of events in arts and culture. Bachelor of Cultural Studies (UCU). A graduate of the Kyiv Academy of Media Arts (KAMA).
4+ years involved in coordination and organization of events in arts and culture. Bachelor of Cultural Studies (UCU). A graduate of the Kyiv Academy of Media Arts (KAMA).
"I have a passion for management in cultural & artistic institutions and projects for a long time, from the very beginning of my studies at the university – whenever it was possible, I always chose courses related to the practical aspect of my specialty. Into V-Art I got by the choice of one of these disciplines – my art business teacher shared the Facebook post about expanding the staff on the platform and gave a good detailed recommendation about myself to Anastasiia.
At that time, I was looking for a job as a project manager, searching for an institution that keeps up with the times and is sustainable in unpredictable events, because the pandemic has shown us all the importance of being flexible in work formats. In this institution, I feel my values of respect of copyright are shared by every single team member, and a clear and structured workflow is a confirmation of this.
Before coming to the platform, I knew little, if any, about the world of digital art. Nowadays I am still expanding and deepening my knowledge in this field, and the ambitious projects of the company and the crazy speed of development of the sphere fuel my enthusiasm."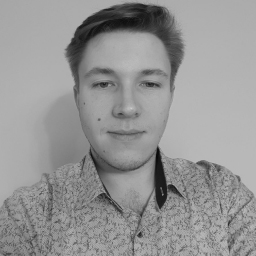 3D, AR/VR specialist, 7+ years in IT.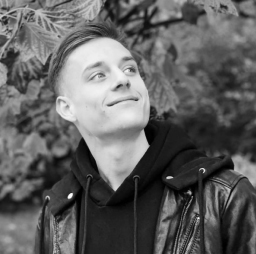 An innovation-enthusiast who, having studied history, politics and economics at UCL, brings an analytical and multi-disciplinary perspective to the team.
I am an innovation-enthusiast who, having studied history, politics and economics at UCL, brings an analytical and multi-disciplinary perspective to the team. 
The first time I heard the name "V-Art", I was in the middle of a third nearly consecutive lockdown determined to capitalize on the yet another deluge of time that was bestowed upon me by the pandemic. 
It is under these circumstances, that serendipity led me to a webinar that V-Art's co-founder and CEO, Anastasiia Gliebova, happened to take part in. My knowledge of digital art was zero-bound but my first impression was that of drive and determination – essential conditions for a successful venture. 
Of course, what motivates me at V-Art today is not only the team but also the chance to be at the intersection of creativity and innovation – a synergy I find to be distinctively meaningful.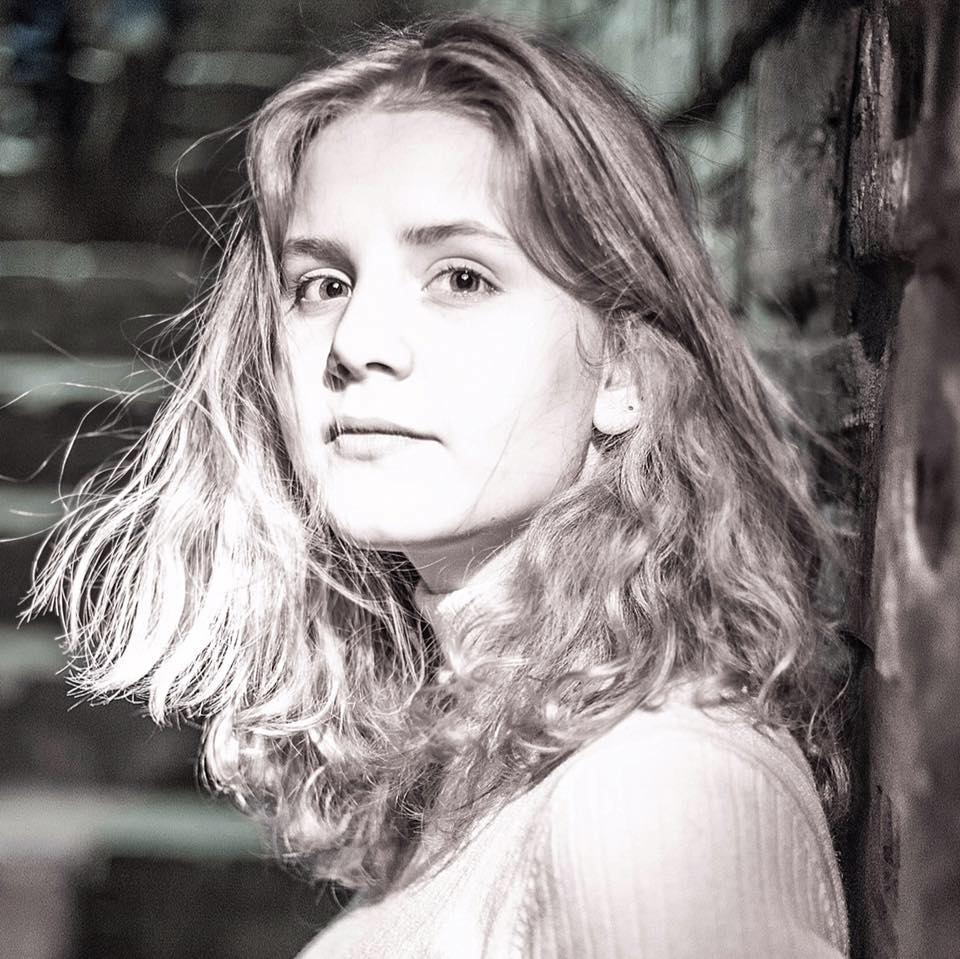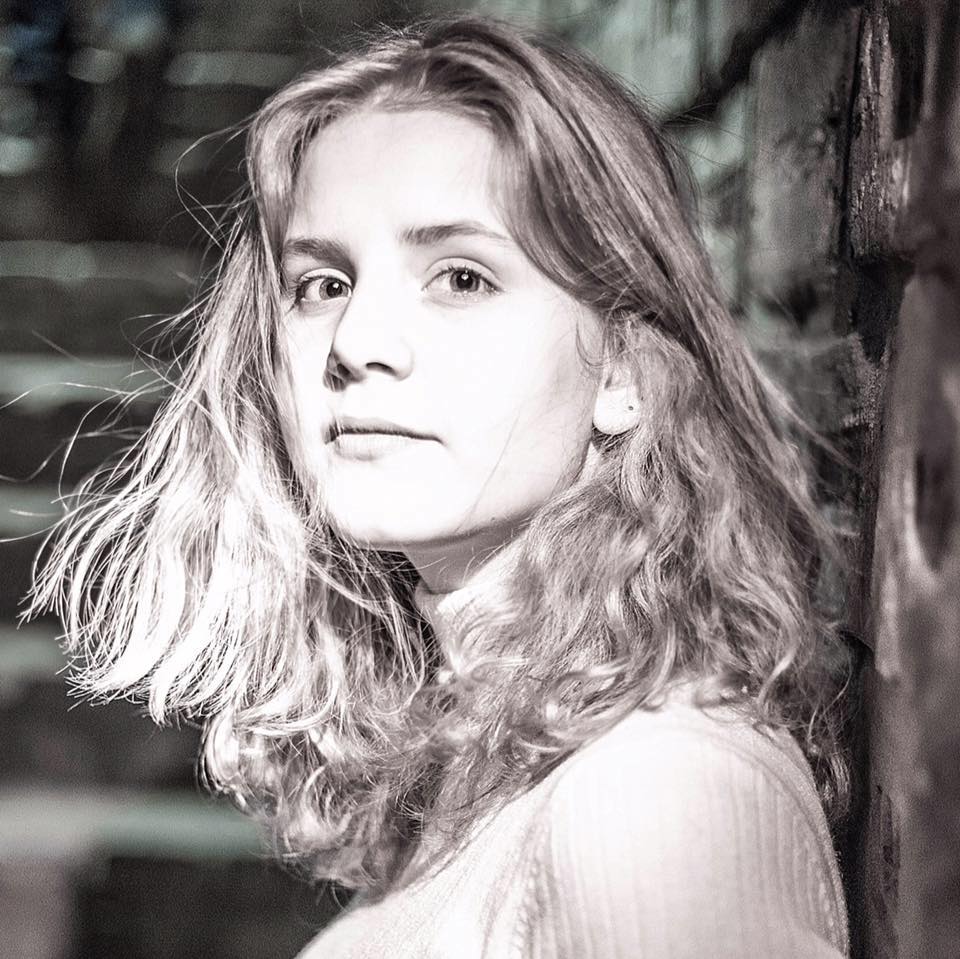 3+ years involved in organization of projects in the field of culture and cinema. Student of Cultural Studies (UCU).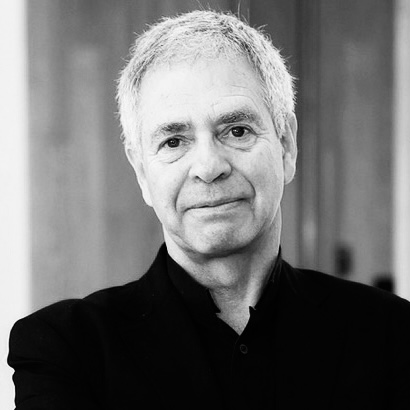 Collector & Strategy Advisor
Owner of the prominent dslcollection of Chinese contemporary art, pioneer and leader in the Art&Tech intersection.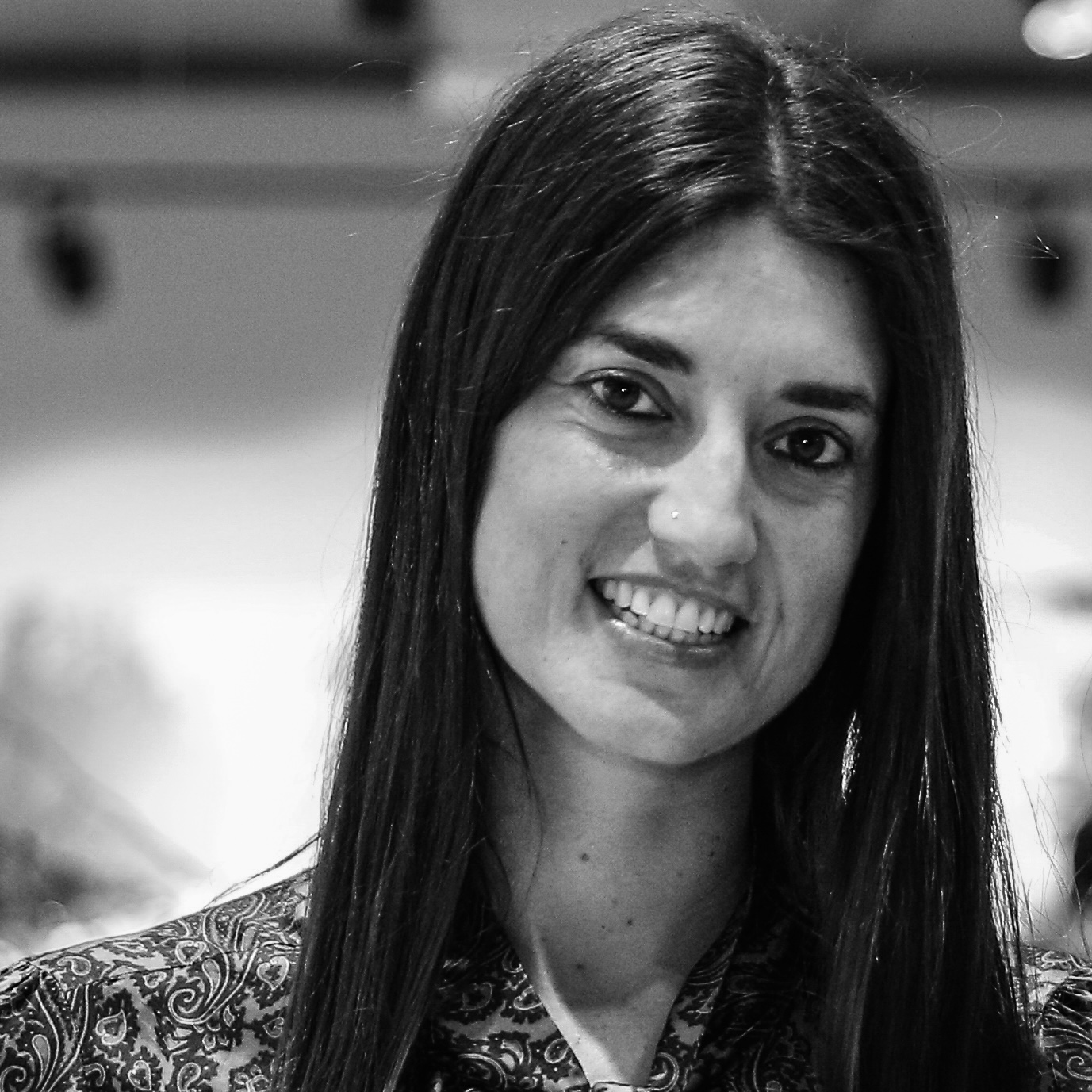 Public Relations Specialist Middle East
10+ years in Event and PR management. Skilled in developing and strengthening working relationships with industry-leading companies to drive business growth.
"As Egyptologist and Arabist, I always thought that traveling was the only way to discover art, but, with V-Art, we can go beyond borders and do it digitally."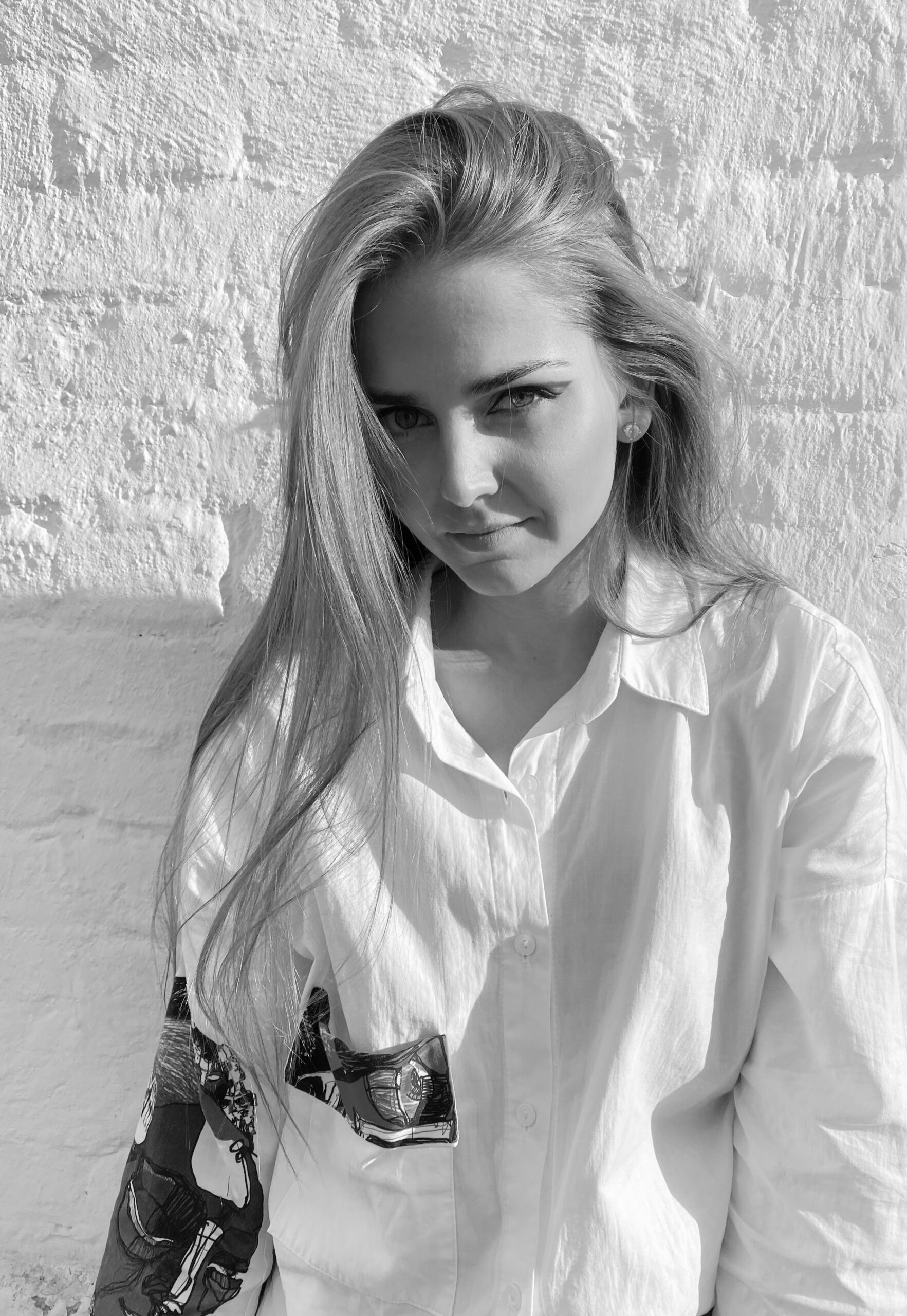 10+ years of professional experience in communications; 4+ years of experience in PR, advertising and digital marketing
Contact us
Find out what we are up to with ease in our 'blog' tab, or on our social media;
Discover the latest curatorial masterpieces in our 'exhibitions' section accompanied by overview materials for your convenience;
Research the team behind V-Art in the 'about' compartment if you are curious;
Contact us directly for a comment, quote or interview – we love to discuss everything digital art!
Interested in working together on a virtual exhibition, auction, fair or an event?
Want to digitize your material art and enter the digital art economy or to create a virtual catalogue?
Need to update your corporate collection or to commission a public digital art project?
Or are you looking for any other digital art related venture?
Contact us – we are an active bunch and would love to participate in any opportunity you have up your sleeve!
Find out what we are up to with ease in our 'blog' tab, or on our social media;
Try our new features out for yourself – whether it is Augmented Reality, interactive spaces or the NFT+ solution;
Engage with our community to learn about their V-Art experience through our chat function in one of the virtual exhibitions;
And once you've acquainted yourself with our platform contact us for further information!