Digital art has become increasingly popular in recent years. There is an active debate around the world about whether it can be considered identical to physical art or not, and there are enough supporters on both sides. However, many people are becoming interested in this topic, and traditional artists are looking towards digital art more often.
At first, it may seem like it is difficult to start doing digital art as well as expensive and time consuming. However, in reality it often turns out that everything necessary for this activity is already available, and all that remains is to take the first step.
How can we define digital art?
We talk so much about that kind of art, but it is still difficult to define its scope and give a concise explanation. The boundaries of digitally created art are floating, and the definition has changed many times since its inception. It used to be multimedia art, computer art and cyber-art, and now we are dealing with digital art and "new media".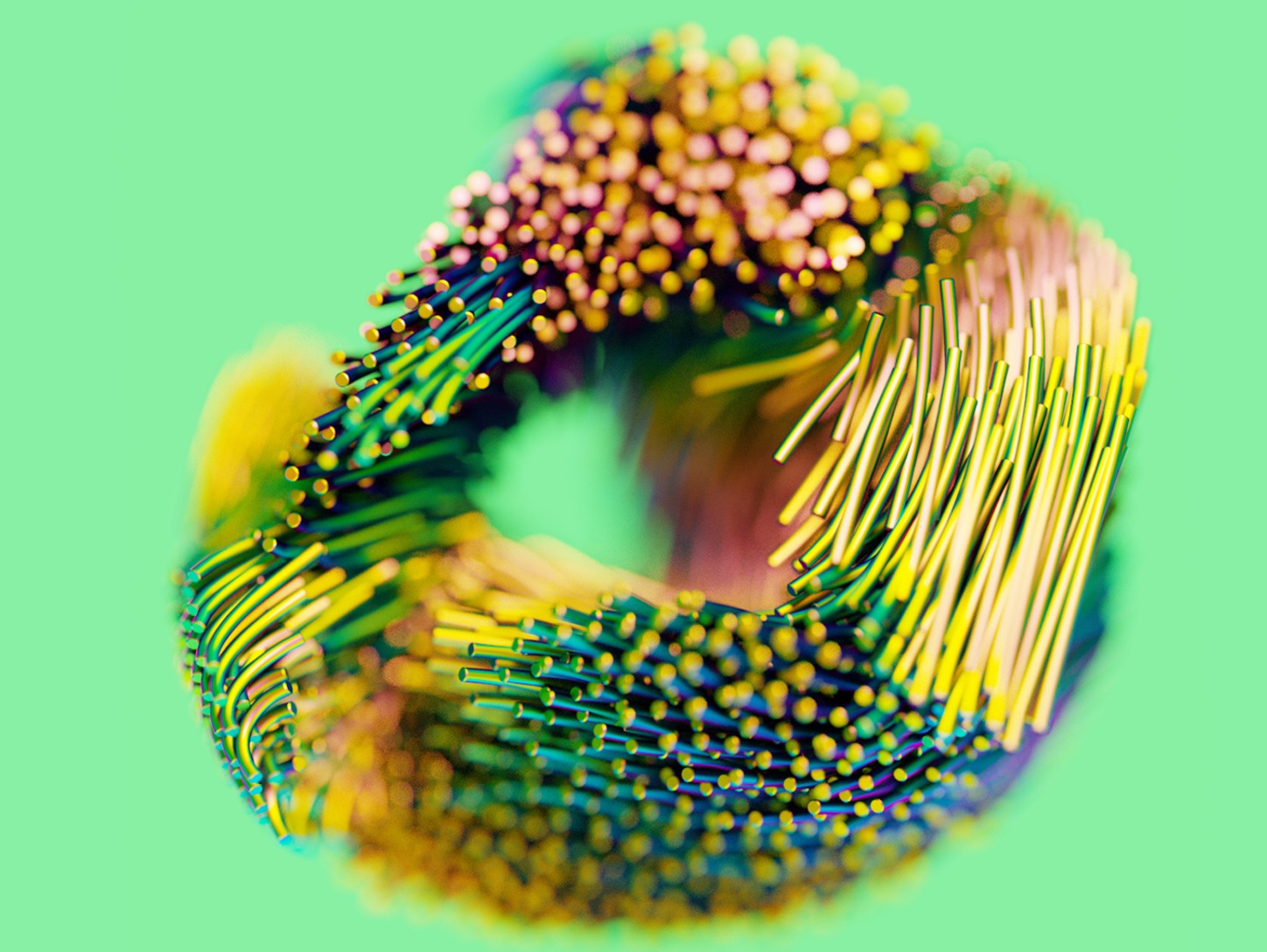 There was a certain change of language caused by the development of science. First digital artwork was created by Harold Cohen in the 1980s. It looked like a robot, which drawed huge paintings on paper. Since then humanity has moved to computers, AI, the Internet and different combinations of digital art.
Art critics often divide digital art into 2 types:
goal-oriented artworks
process-oriented
In the first variant, the author creates a traditional work, and uses technology to achieve his goal. The result can be, for example, photographs, sculptures, paintings. In the second variant, technology itself is the artist's goal, he researches this new environment. So, some artists make their artworks rely on technology to create existing methods of expression, while others use such achievements of science as an indefeasible and often dominant part of the work.
Digital art in practice
Many traditional kinds of art have gone digital. They exist in a completely new environment, and the presence of physical art does not seem to bother them. All this makes it sometimes difficult to imagine what digital artworks can look like. What are the types of it in practice? You need to have a good understanding of them to get started with digital art.
One of perhaps the most popular types is digital painting. It originated in the 1990s, incorporating into itself some traditional techniques – oil painting, watercolor and impasto. The difference between traditional and digital painting is about the instruments they're using – brushes and paints VS computers and tablets. The process of drawing on a graphics tablet is similar to traditional painting. Actually, there are certain recognizable features of this computer art – for example, the mechanical repetition of the same elements, which sometimes leads to some abstractness in the artwork. Digital painting also includes 3D painting, which is becoming increasingly popular in recent years.
Sculptures can also be created by using technology. Typically, they are primarily modeled by using software and then implemented as a physical object or displayed on screens. In this case, technology can significantly improve the artist's work through complex geometry and 3D visualization. The authors get more tools to implement all their ideas. So, If you want to start doing digital art like that, you'd better understand how such 3D programs work.
Digital installations are somehow similar to sculptures, but differ in their approach to the viewer. Often such art is interactive, it responds to the actions of the viewer by changing. VR (virtual reality) and AR (augmented reality) technologies are also used to demonstrate digital installations. All these technologies are expensive and require significant financial investment to work with them, as well as good geometric and architectural planning knowledge. Take that into account to get started on digital art successfully.
Video-art and animation are interesting because they can completely, not partially, change our reality. Such artists work with timing and place and must have good montage skills. In general, animations consist of live action, animation and 3D worlds. Well, video-art is the best way to immerse yourself in reality, so it often works closely with installations I mentioned above.
The art based on using software focuses on computer engineering, the language of technology, and communication systems. In this sphere, the author creates codes following his idea, and the finished artwork partly depends on the work of the computer and its software. Quite an interesting kind of digital art, which in some way develops on its own.
Mixed media combine different types of digital art in order to create a completely new experience for the spectator. For example, a work of art may contain elements of animation, AR, VR, audio etc.
All this, of course, is not the whole list. It is constantly changing and expanding. In addition to the above types, digital art also includes initially physically created works, which were later digitized. This is done through scanning, photography or 3D modeling technology.
So, you've decided to become an artist – how to get started on digital art?
Consider gaining the necessary education in a university which provides the specialization you are looking for. For example, Google can quickly give you a list of the world's best universities with education in the field of Digital Art. However, it should be understood that this path is quite long and expensive, and not everyone has the opportunity to pay hundreds of thousands of dollars for a degree at Harvard. Of course, a good university education will give you a profound knowledge of the specialization, unlike short courses, but remember that there are other ways.
If you don't want to get into lifelong debts for your studies, you can consider doing some courses and self-education. Now there are many available or even free opportunities from which you can learn. For example, you can watch courses on the Coursera platform or search for thematic channels on Youtube. It is also very good if you have knowledge in traditional drawing: color theory, perspective, body anatomy, geometric shapes and so on. This helps to quickly find errors in the works and correct them.
Practice! Of course, reading theoretical information is important, but in order to find a common language with pixels and vectors, you need to use them. Pick up a computer or tablet and try to create. An internship or a paid job can also be a good experience, because then you are actually learning in practice. We'll talk about it in this article later.
Hardware for you to get started digital art
If you have pondered all the nuances, If you clearly understand your desires, scope, goals and size of ambitions – it's time to choose the hardware! The most obvious option is, of course, a computer / laptop. However, you need to consider the characteristics of the equipment: if you want to do graphic illustrations, you should pay attention to the size of RAM – it should be at least 8 GB.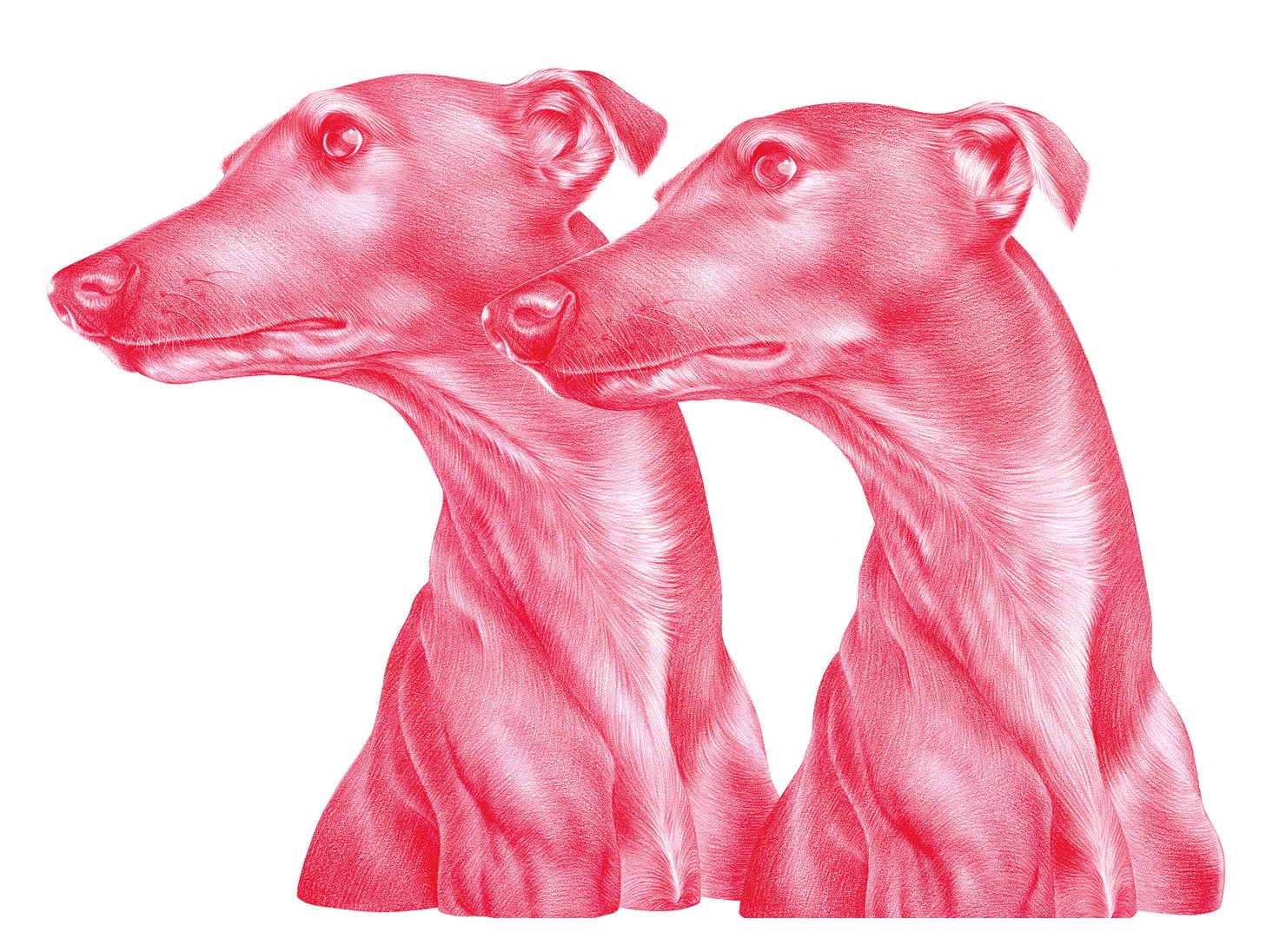 artwork of Aiste Stancikaite
The second variant of the hardware, which is likely to require financial investment – is a graphics tablet. The most popular manufacturer on the market now is Wacom. Their tablets are quite easy to use due to their compactness, they have a convenient pen for drawing, and also a connection to absolutely all creative applications. If you need to find something more affordable, you can pay attention to Genius or Huion. In general, there is a whole sea of variants of graphics tablets out there, you simply need to focus on your goals and compare them with the characteristics of technology.
How to make an NFT Art? – find out from our review
Some people find it difficult to draw not directly on the screen. In this case, you can consider the option of tablets with a display, such as iPad Pro or Microsoft Surface Pro. Quite often they have many graphics applications, some of which are free.
Pros of graphics tablets with display:
easy to carry due to compactness
intuitive drawing due to the presence of the screen
there are a lot of creative programs on them
Cons:
they are quite expensive
you need to buy an additional pen for drawing
sometimes the functions of such a tablet are not enough and you have to turn to standard displayless or use a laptop
If you already have a tablet, you only need to buy a special pen. It will make your work faster, more convenient and more efficient, because through the pen sensations are transmitted much better than when drawing with your fingers.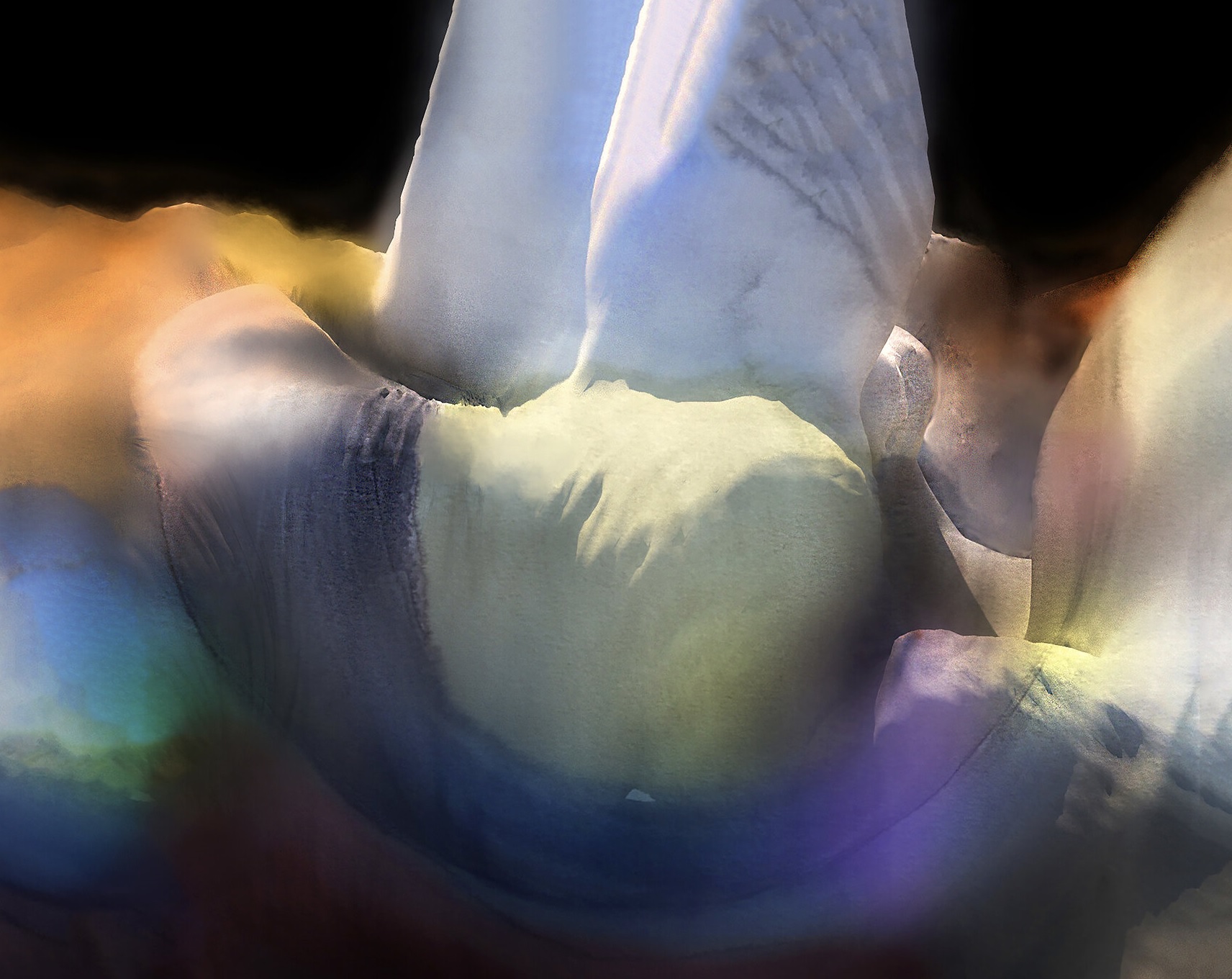 Regarding the choice of stylus for your tablet, you need to pay attention to 2 things:
compatibility with your tablet
pressure sensitivity, because of it depends how natural the drawing will seem
What software can be used to get into digital art?
No matter what equipment you use, you will need a variety of creative applications that have enough features to implement your ideas. If we talk about the creation of fine arts, the following applications are valuable:
Adobe Photoshop and Illustrator
Both programs have quite advanced options, within which everyone can find what they want.
Krita
A less popular analogue of Photoshop, designed for illustrators, conceptual artists, the VFX industry and more. On the application's website you can find lessons on how to work in it.
Autodesk Sketchbook
This application is used to work with raster graphics, designed for both expressive drawing and sketching concepts. Available on Windows, Mac, Android and iOS.
Procreate
For $9 the app can be installed on your iPad. It's the software that has become popular probably due to its simplicity. Beginners quickly learn on it and create digital pictures. Another advantage is that for a one-time fee you get access to all updates of the application.
There are many more programs, you need to choose depending on your needs. If you want to do video art or electronic animation – the list will be different. For example, Adobe After Effects is suitable for creating moving graphics, and Blender, ZBrush or 3ds Max should be considered for 3D graphics.
How to get practical experience when you're getting started with digital art?
Imagine that you have already gained enough theoretical skills and a little practical knowledge, invested in equipment, destroyed several thousand nerve cells and now you are ready to monetize yourself. At this period, you should ponder whether you want to sell your artworks, relatively speaking, as a freelancer, or work for someone instead.
In fact, I'd like to mention here the importance of university education – its availability can open many doors to internships or potential jobs. If you don't have it – I have good news! The world is becoming more flexible if we talk about the profession, especially such as a digital artist, and the pandemic has only facilitated this. The Internet has become much more democratic, and this is manifested, for example, in the fact that you can search for customers through a created account with your artworks on Instagram or Facebook. You can also consider placing your work on freelance platforms and stores – such as Behance, Upwork, Fiverr or Etsy.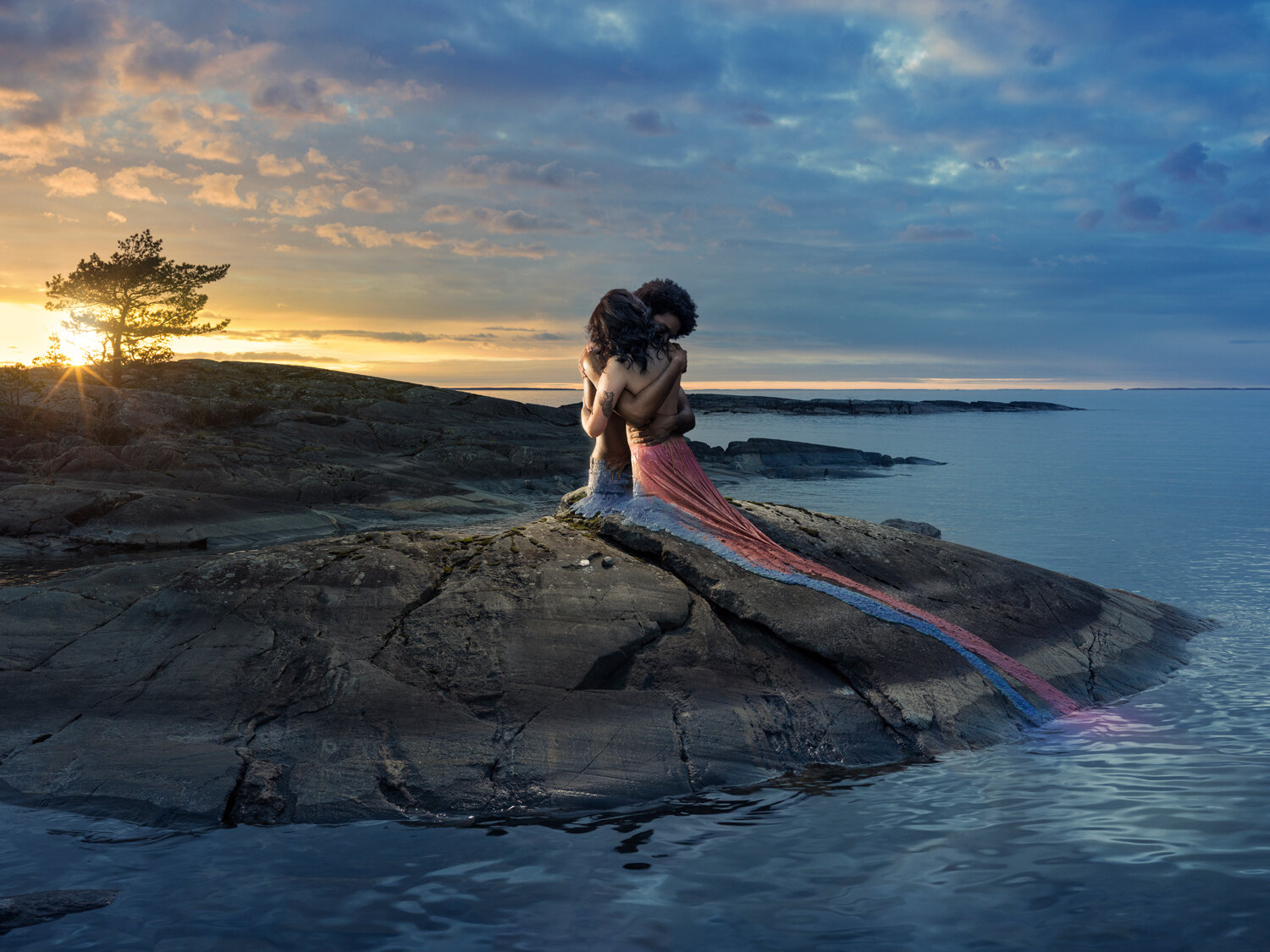 artwork of Erik Johansson
More and more people pay attention mostly to the quality of current work than to a person's background. So don't worry if you don't have a fancy degree. What really matters is how much effort you make to reach your goals.
All this will help you increase your experience, which can be entered, if necessary, in the CV and portfolio for your dream company. Or you can see it as developing your own skills and finding regular customers.
Another thing to consider is the copyright of your artworks. NFT and various platforms that use that mechanism are becoming increasingly popular. This is a good way to create a legal pillow for your artwork and not worry about someone selling it for you. By the way, V-art is one of such platforms.
Summarizing, it takes a little effort to enter the realm of digital art. However, if you are serious – our world has a huge number of opportunities and tools for this. Some of them were mentioned in this article, others you will learn by yourself, making your own experience. Digital art is a relatively new field of art, and many more discoveries await it. Who knows, maybe you're the next Dali, but this time in digital. Isn't it worth checking?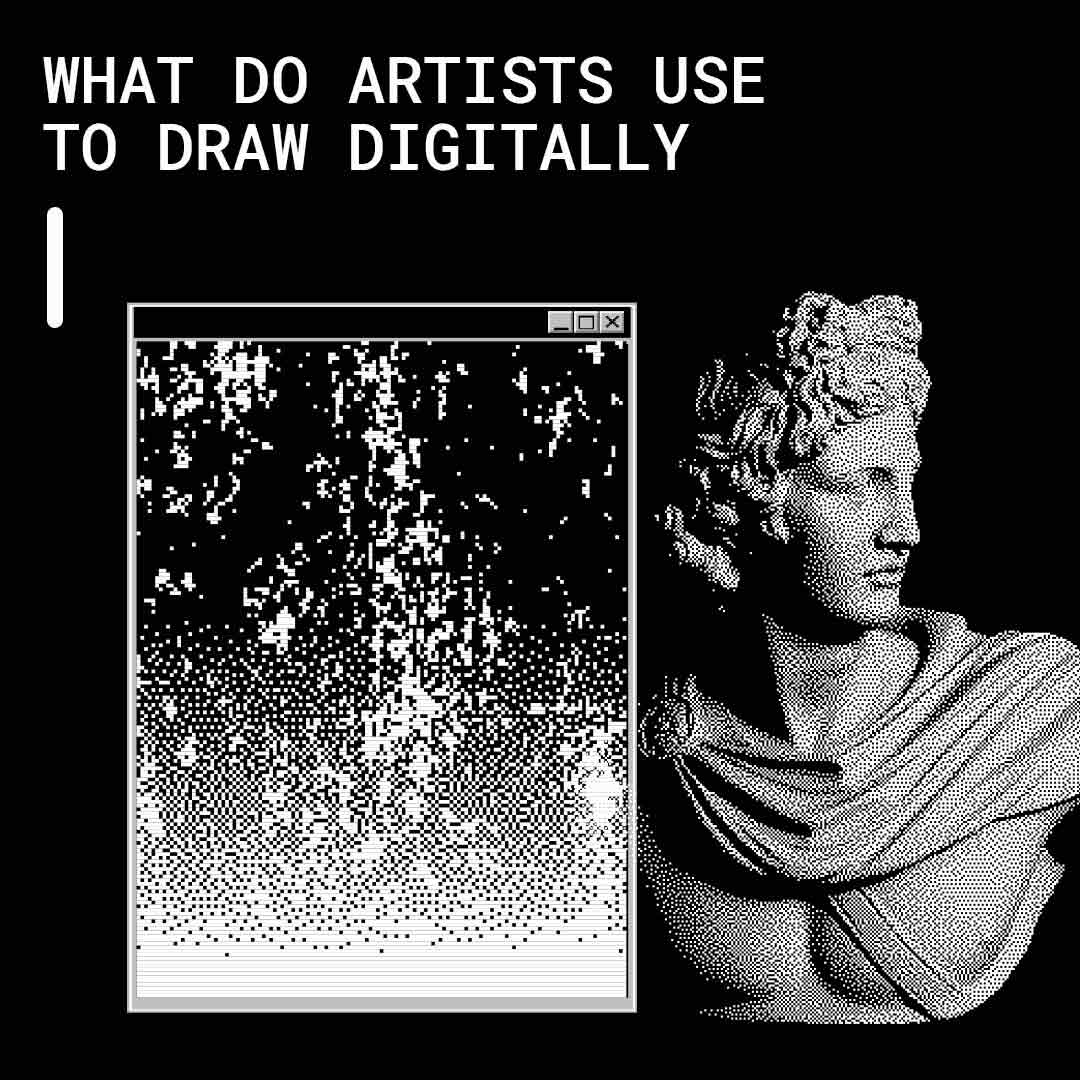 What do artists use to draw digitally
Before we will start our journey in understanding what artists use to draw digitally, we need to understand what is included in understanding digital art and what genres it has. Any product that is placed on your computer or any other gadget is the result of certain operations written in binary code. Accordingly, the art […]
Read More