Say you are staying in the front of a shop with Christmas presents or scrolling your Instagram feed in a hunt for something special. But you just cannot find it. And you want so badly to find something with a cool visual form or interesting function that will summarize this crazy 2020 ride. Maybe, art?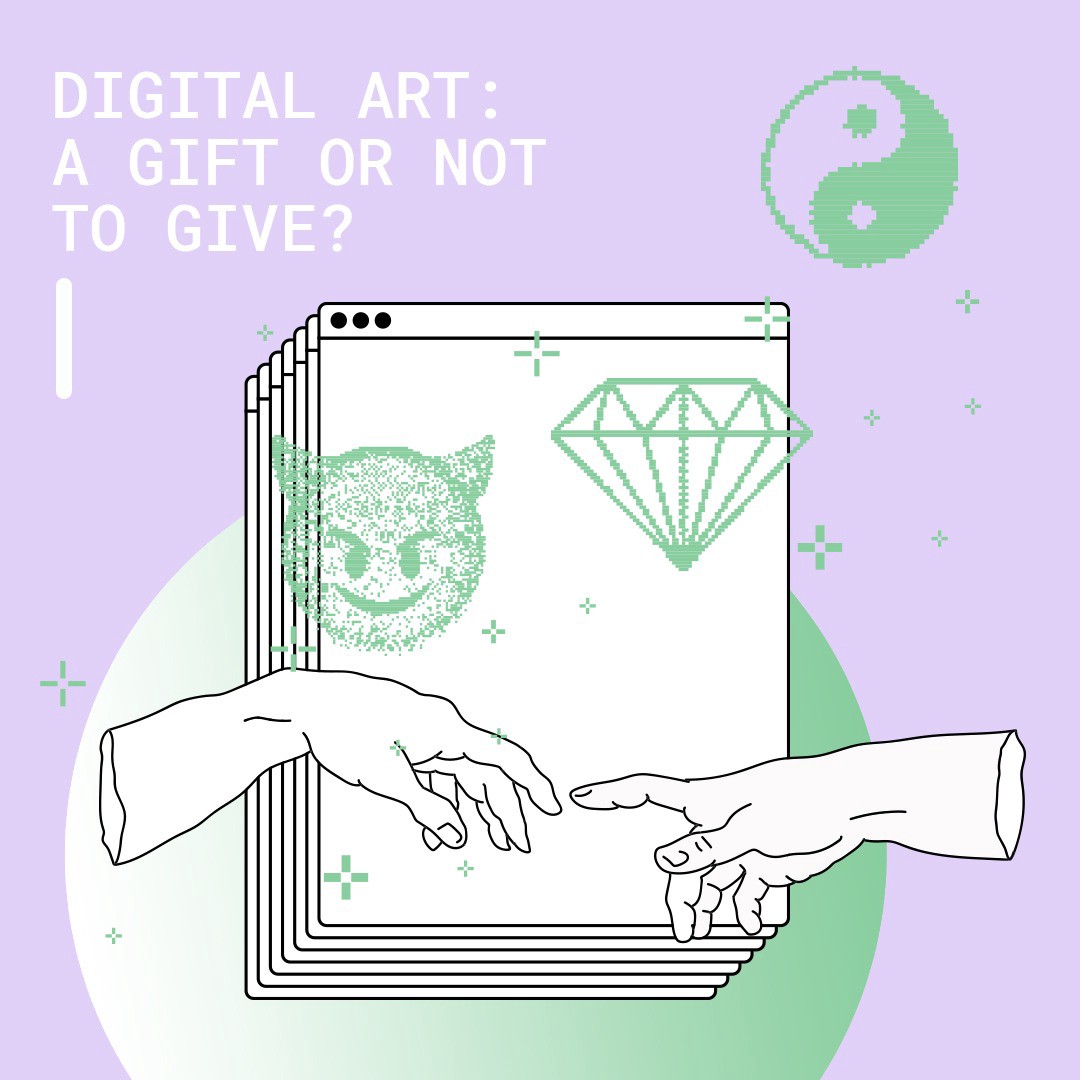 "Art makes a great gift because it is so personal, from the creation of the work itself to choosing a particular piece for a friend. Receiving something so unique will, without a doubt, make the recipient feel very special. And since Art lasts a lifetime, you'll always share that connection."

Jessica McQueen, Assistant Curator at Saatchi Art
It sounds all well and easy, but you have to consider some crucial steps when buying art as a gift in real life. There are art resources like a blog by Saatchi art and even "about everything" magazines like Huffspot that also advise some tips and tricks and possible threats on buying paintings as a Christmas present. Some are more serious and suggest careful gift planning because artwork can have distinct advantages and disadvantages; for example, capital gains tax. Of course, only if the recipient is not just a collector but more like an investor, or you want to make sure that "a gift" will bring additional money to their family — who knows what'll happen in 2021?
If you're interested, you can google more insights. But for now, we will explore the topic of more special art gifts that definitely will sum up this year and help "keep distance" in the art world. So, maybe digital art?
"No, it is tooo special" you may think, but digital art in comparison to more traditional forms of art is far more beneficial as a present.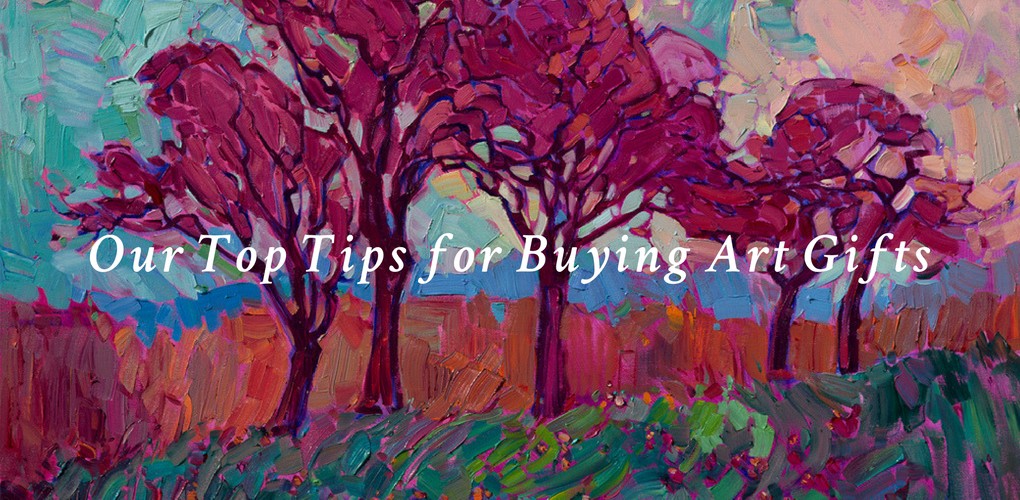 Saatchi Art's Top Tips for Buying Art as a Gift, published on Canvas. A detail from "Magenta Oaks," by Saatchi Art artist Erin Hanson

No extra transportation or framing

The unframed canvas had a bit of not a finished look yet. What if they want not just to open the present box but put the present on a wall? Professional framing can start at $100 but quickly become more expensive. Moreover, everyone has their own preferences in design, so you have a high chance to waste money on frames that aren't a fit for someone. And you have to pay to transport it to another country or city.
Meanwhile, most digital artworks can be seen on a variety of screens — mobile, tablets, computers, or even TV. Sure, some are a bit more demanding and require projectors or high-resolution screens that can cost a hefty amount. But you can skip those options when deciding on an artwork, considering only technical equipment they have that will be perfect for exhibiting.
You don't have to think about the place or fit

As John Berger once said in his famous series "Ways of seeing," — we collect art to show our pride of ownership, social status, and ability to buy fancy, unnecessary things like jewelry or flowers. Thus the pleasure we get from having paintings at home is very close to our feeling when buying expensive furniture that decorates our house. But in terms of gifts, you have to really form an idea on how a painting will be part of their home or office and not differ from its style, colors of a wall, and general cozy feeling a house has. It will be a huge mistake to offer a painting from the XIX century for a living room, where every interior is highly modern, with Alexa as a butler.
Digital art doesn't require much brainstorming. Period.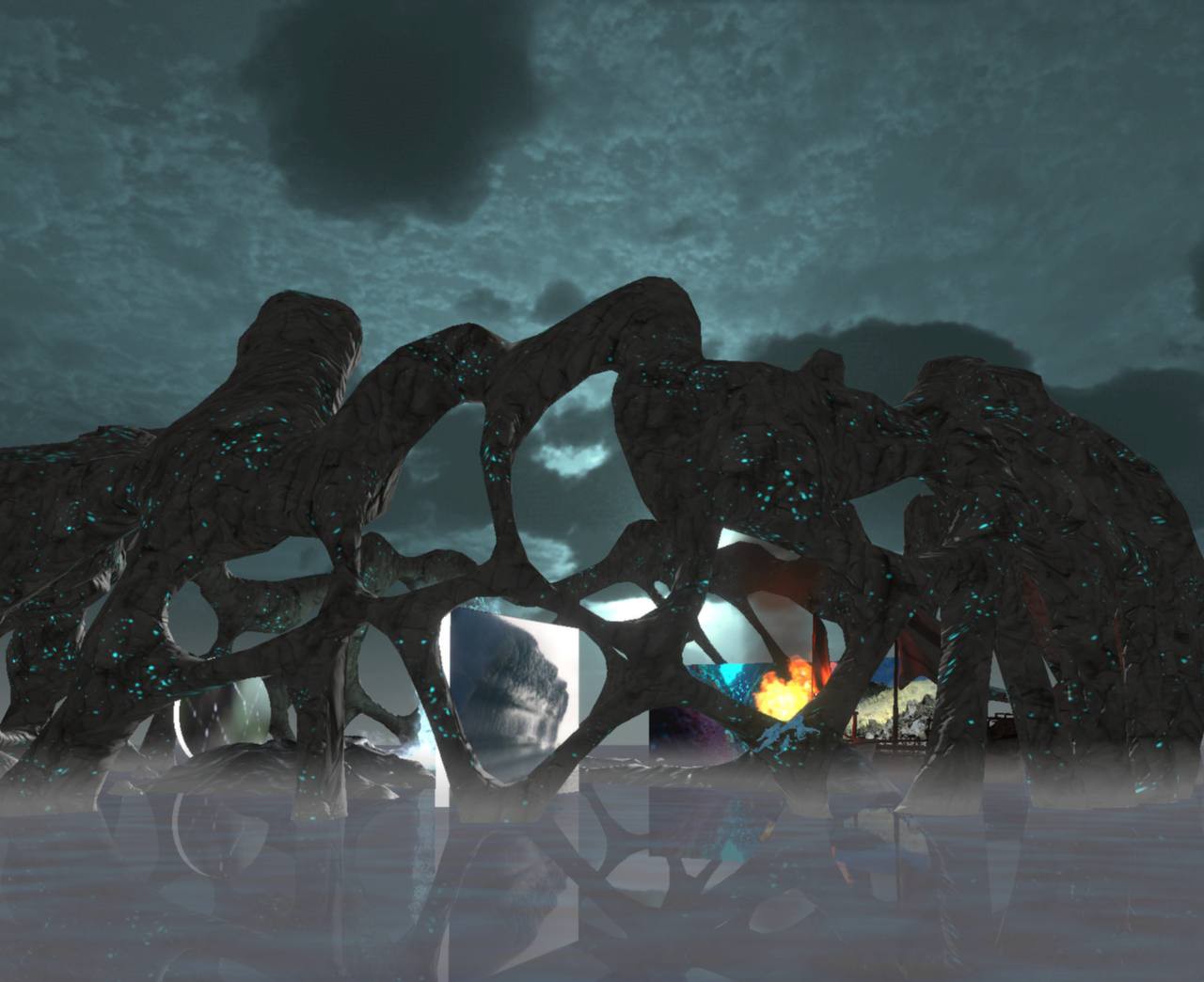 Adrift becoming ocean: exhibition by Paul Rosero Contreras in TAtcher's Art Space on the V-Art Platform

It really can be a present for everyone

"When considering buying art for a baby gift, try to pick something that the child can grow with and appreciate throughout different stages. Try to stay away from the "too cute" baby-themed Art; go for something with more longevity." advise Lisa Diamond Katz and Shira Wood, Gallery Owners, Art Interiors
No offense, but we don't think that paintings, even if it's Salvador Dali's artworks, can make a six years old child happy. Understanding art comes with time, and joy from Christmas gifts has to be now. But digital art can achieve both. Especially if it's a dynamic virtual reality artwork and you have a VR headset.
Low prices for your budget

Gifting artwork for the holidays does not need to be expensive. In general, digital art is less costly. But in order to make their works more exclusive, many artists are creating limited editions of digital artworks or even just one copy of an artwork. That determines the price. Fewer copies — high price. So for you, it's better to check out how many copies of the artwork are on the market and then decide if it's a bon marché (a good deal) for you.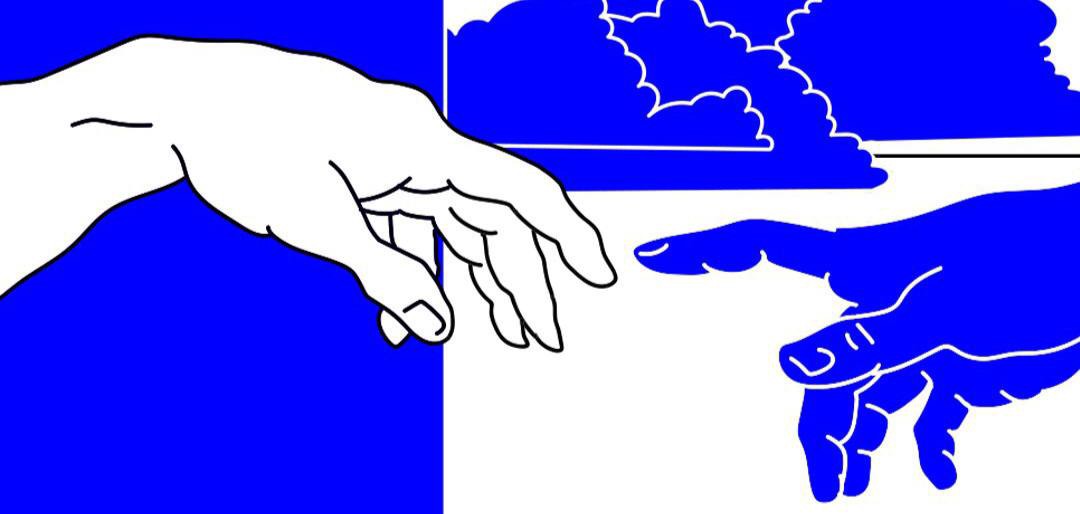 Your present will definitely be unique and valuable
Currently, it's a bit unusual to give digital artwork as a present. But think about it as a video game or vinyl disc — isn't it impressive? Besides, when you choose an artwork from 2020, it is an excellent investment contribution. Often, artworks from hard times will raise their price in the future. So, digital artwork has a high chance to pay back to your recipient. Just don't forget when buying digital art, to acquire a certificate of authenticity. The better way is to get the certificate directly from the artist or the gallery. Without the certificate of authenticity, your recipient won't prove that he is the owner of the artwork; thus a digital artwork will be impossible to re-sell. Moreover, make sure that a gallery uses safe ways to authenticate digital art like blockchain.
That was our last tip. We hope this article will fill up your gift list in 2020. And digital art gifts will be perfect to give in this "zoom" and "online" year.
Written by Marie Avandegraund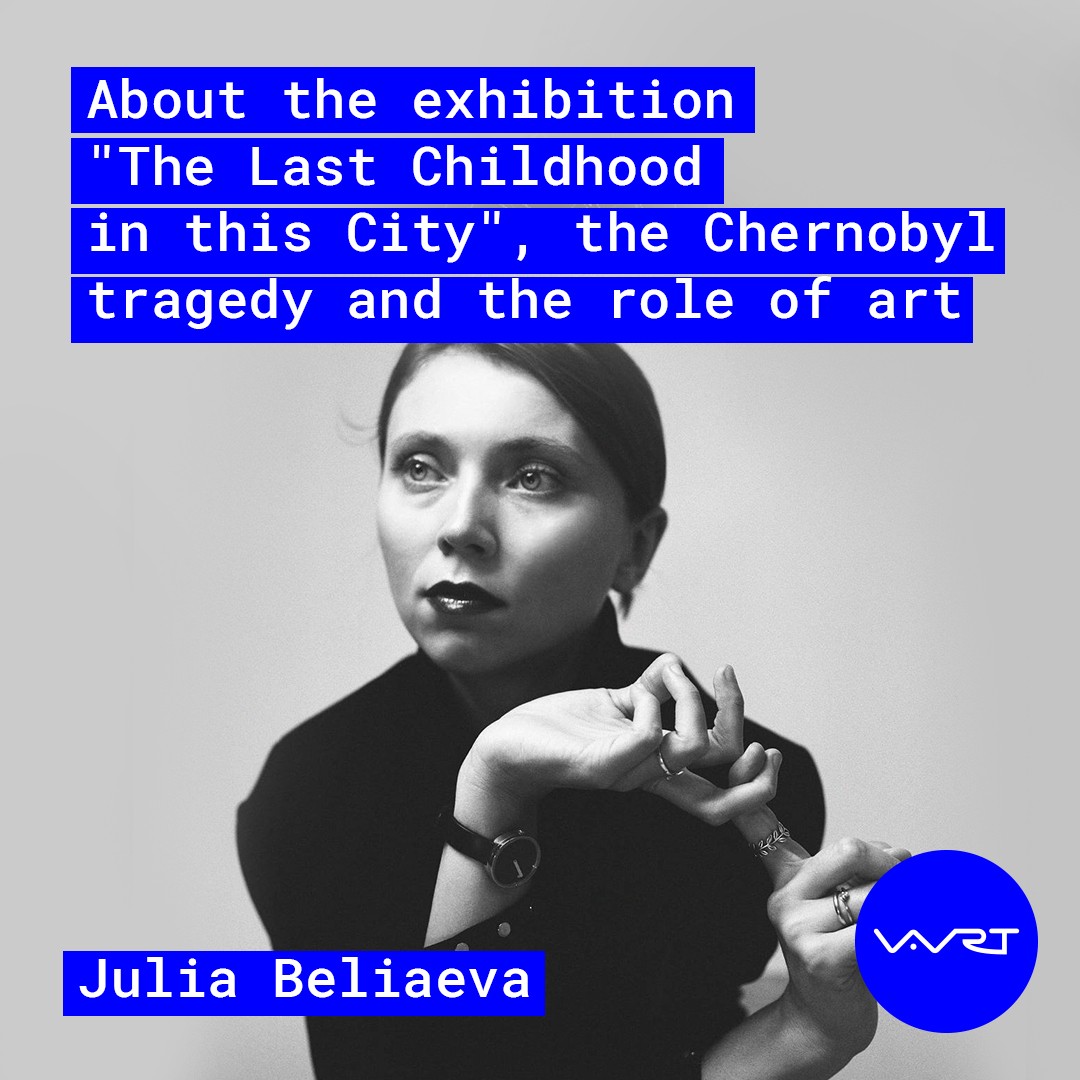 Julia Beliaeva — about the exhibition "The Last Childhood in this City", the Chernobyl tragedy and the role of art
On April 26 a personal exhibition of Julia Beliaeva is opening on the V-Art platform as a tribute to the 35th anniversary of the Chernobyl tragedy.
Read More