close window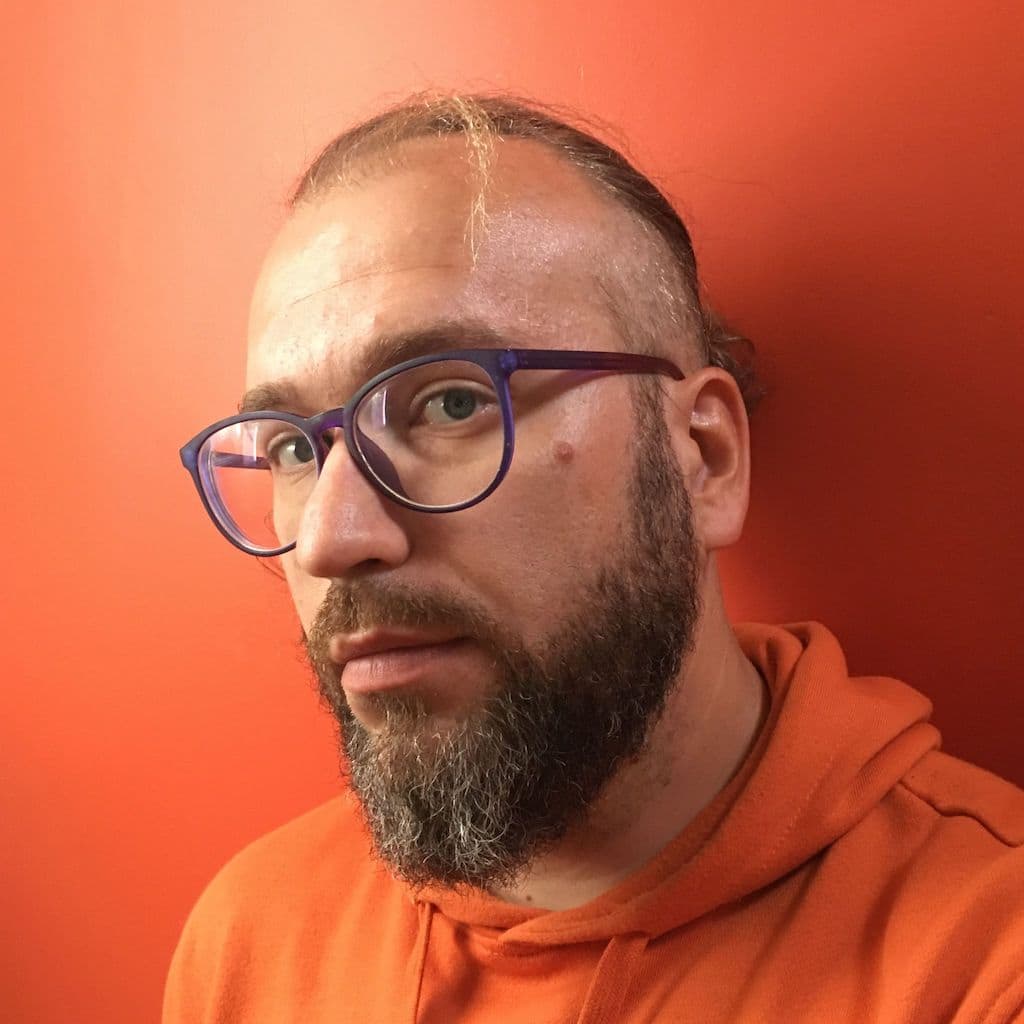 Roman Minin's work is both philosophical and complex as the present, simple as everlasting decorative art, beautiful as a sincere Ukrainian soul. The author was born in a mining family in a well-known coal region on south-eastern Ukraine. Minin received an excellent education in Kharkiv Academy of Arts. He studied with famous professors of a rare genre today - monumental decorative art.

The artist's compositions reveal a complex world of Donetsk region. Images of miners in Roman Minin's works went far beyond geography of his native country and are becoming an allegorical symbol of the seekers of all time and peoples. His work has become a real breakthrough of the modern young Ukrainian art on foreign markets.Today, the artist is integrating into digital space and becoming a digital artist. In the digital world, the image of his miners is becoming an international symbol of information seekers in the Internet ocean. Futurist philosophers agree that these are pictures of the workers of the future.
2016

title_0

bilokur
, Ukraine

2016

title_1

bilokur
, Ukraine

2016

title_2

bilokur
, Ukraine
2016

en achievement 0

en description 0

2016

en achievement 1

en description 1

2016

en achievement 2

en description 2
2016
en title 0
en description 0
2016
en title 1
en description 1
2016
en title 2
en description 2
"Box with petals"
This is an AR project consisting of a wooden box with petals. There are 8 boards in this box, on which strokes of a complex color are applied with pasty paint. In a motionless state, they resemble dried flowers, but when a person takes one of these boards, the flower begins to shine brightly, blossom, and then it withers again. This process does not look naturalistic, but rather fantastic. The stage of wilting is always followed by the stage of flowering, because everything is cyclical. This artwork can be a good reminder for those who are in depression or in a state of searching.

In addition, while interacting with an artwork, a person encounters a new way of presentating a book in the form of a box and touches art, feeling that it is a material thing, in which there is nothing supernatural.
2020

«Artprise»
Пре́мія «PinchukArtCentre»

Перший конкурс Премії «PinchukArtCentre» у 2009 році, до якого долучились понад 1 100 українських молодих художників. На першому конкурсі на премії надійшло понад 6000 заяв зі 125 країн. Відібрали 32 учасника, роботи яких були представлені в «PinchukArtCentre».

2018

Премія Кандинського
Номінація «Проект року Media Art»

Премія Кандинського — премія, встановлена в 2007 році російським культурним фондом «Артхроника» (Москва). Переможець визначається відвідувачами виставок, відвідувачами веб-сайту премії он-лайн, а так само за допомогою sms-голосування.

2015

Премія Кіото

Заснована в 1985 році японською керамічною компанією в Кіото як японський аналог Нобелівської премії. Її призначають за видатні дослідження в галузі: філософії, фундаментальних наук, передових технологій, з 1987 року(в кожній — раз в 4 роки).